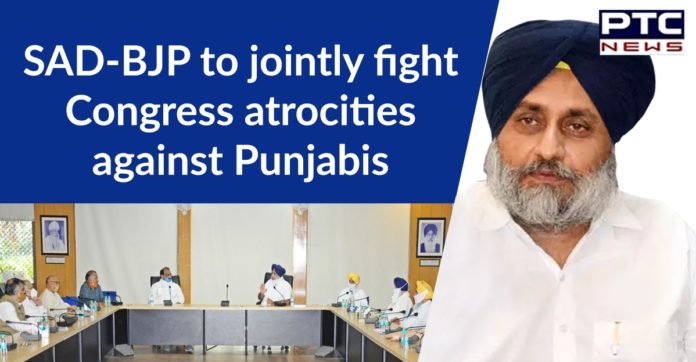 Shiromani Akali Dal (SAD) – Bharatiya Janata Party on Thursday jointly decided to fight the excesses being committed on Punjabis by Congressmen who were openly looting the State coffers. SAD-BJP also demanded an independent inquiry into the Rs 5,600 crore revenue loss incurred by the State in the liquor scam besides immediate relief to the common man and the industrial sector.

In a meeting of the SAD-BJP coordination committee, jointly presided over by SAD President Sukhbir Singh Badal and State BJP President Ashwani Sharma, it was decided to meet Governor VP Singh Badnore to present a memorandum to demand independent inquiries into the liquor, seed and ration scams besides the immediate release of sugarcane dues to farmers.

The meeting jointly held that the state government had tried to cover up the Rs 5,600 crore liquor scam by effecting a compromise between the chief secretary and the group of ministers who had been exposed by the former.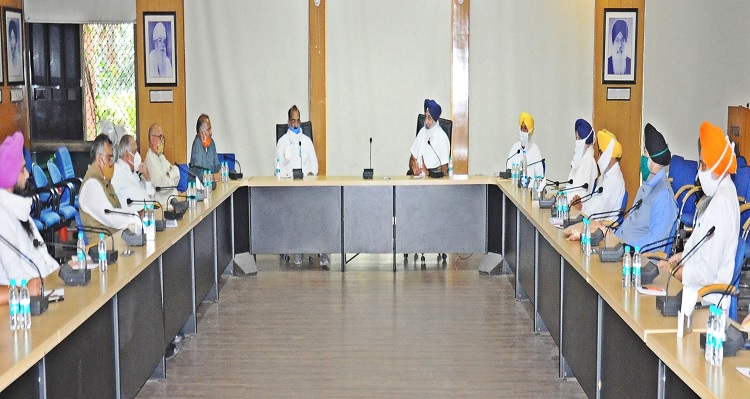 "The issue of the loot of the State treasury remains. It is of utmost importance to order an independent inquiry into the scam to ascertain how the spoils were shared between the different Congress leaders. The role of various distilleries including that of the family of the Religious Advisor to the chief minister which had already been exposed by the seizure of two truckloads of illicit liquor. There is also the issue of ENA supplied to frontmen of Congress leaders Madan Lal Jalalpur and Hardyal Kamboj who operated the illegal bottling plants".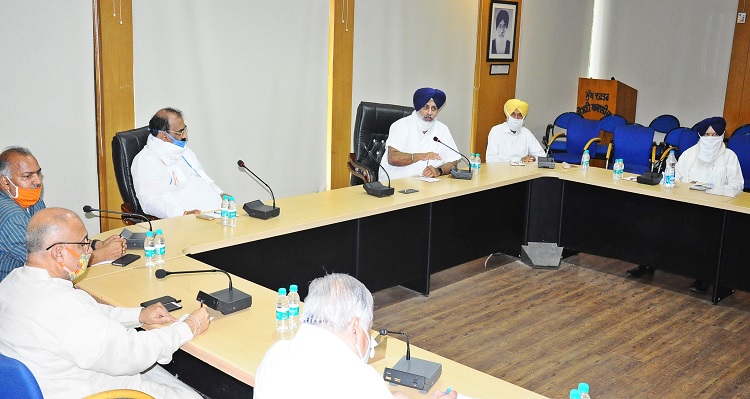 The meeting also took note of the inter-State ramification of the Rs 4,000 crore Seed scam under which farmers had been duped by being supplied spurious seed of PR-128 and PR-129 paddy varieties. It also said that though few arrests had been made belatedly after an uproar by farmers including that of the owner of Karnal Agri Seeds, the political patronage given to the scamsters could be unmasked only by a central probe.
Also Read | India records it's highest one-day rise in Covid-19 cases and deaths
Sukhbir Badal and Ashwani Sharma also noted that the government was not only discriminating against farmers but also mistreating them. Likewise, they demanded that Rs 680 crore pending dues of sugarcane growers be released to farmers immediately. They said both the government and private sugar mills owned Rs 300 crore and 380 crores respectively to farmers and the government should ensure that this money is released to farmers at the earliest.
-PTC News