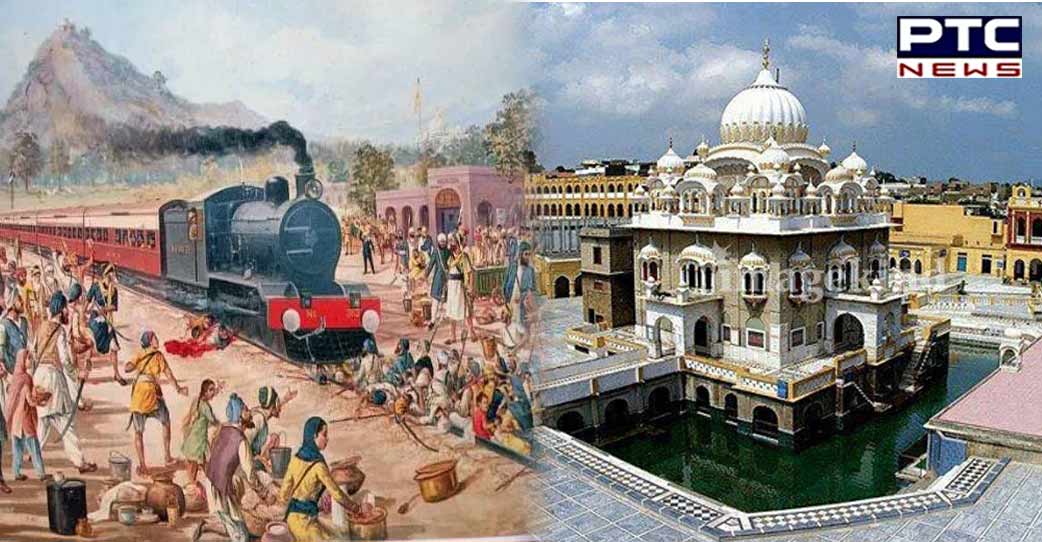 Amritsar, October 28: To pay homage to the martyrs and participate in the 100-year centenary celebrations of Saka Sri Panja Sahib, the Shiromani Gurdwara Management Committee led by former president Bhai Gobind Singh Longowal and Head Granthi Sri Akal Takht Sahib Giani Malkit Singh left for Pakistan on Friday. Out of the list of 157 pilgrims sent by the Shiromani Committee, 117 have got visas.

Also Read| Elon Musk's next move: Replacement of Parag Agrawal as CEO, reversing ban on users
During the conversation, the devotees said that by the grace of God, today they have got a fortunate opportunity to visit the holy shrine of Guru Nanak Sahib.
Speaking on the occasion, former president of Shiromani Committee Gobind Singh Longowal said that today a team of 117 devotees of Shiromani Committee is going to celebrate the 100-year centenary of Pakistan Saka Sri Panja Sahib. The team will return to India on November 1 after visiting various shrines in Pakistan.
Former President Gobind Singh Longowal said that about 157 Sikh pilgrims had applied for visas to visit Pakistan, out of which the visas of about 40 Sikh pilgrims have been rejected, which is extremely unfortunate.
Also Read| Punjab: BSF seizes huge cache of arms, ammunition in Ferozepur
-PTC News