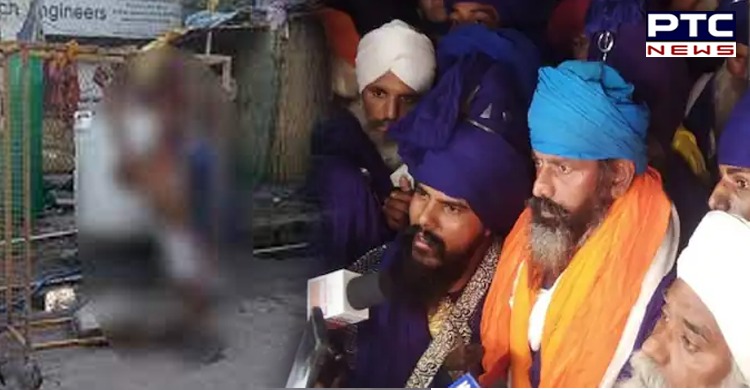 In a major development in the Singhu killing case, another video of Lakhbir Singh confessing to taking Rs 30,000 for committing sacrilege has gone viral.

Also read | Two terrorists killed in Jammu and Kashmir's Shopian dist
The semi-naked mutilated body of Lakhbir Singh with his left hand and foot chopped off was found hanging from an overturned police barricade near the main stage of the Samyukt Kisan Morcha (SKM) at Singhu border on October 15. He was a labourer from Cheema Khurd village in Tarn Taran (Punjab).
A Nihang group at the scene had claimed responsibility for the brutal murder of Lakhbir. He was found tied to a barricade. The Nihangs alleged Lakhbir attempted to commit sacrilege to 'Sarbaloh Granth'.

Also read | Delhi CM Kejriwal announces aid of Rs 50,000 per hectare for damaged crops
On the other hand, Raj Kaur, sister of Lakhbir Singh, has questioned the circumstances leading to his murder. She alleged that he was a drug addict and had just Rs 50 in his pocket. He couldn't have travelled to Delhi on his own to commit sacrilege. There was a conspiracy behind his killing.
Lakhbir had been living with his sister after his wife and children left him a couple of years ago. Raj Kaur said Lakhbir used to steal utensils and other items from home and neighbourhood to get his daily dose of drugs.
Meanwhile, the Punjab Government has formed a Special Investigation Team, led by ADGP-cum-Director, Bureau of Investigation, Varinder Kumar(IPS), to probe the Singhu killing on October 15. Other members are Inderbir Singh, DIG Ferozepur Range, and Harvinder Singh Virk, SSP, Tarn Taran.
-PTC News