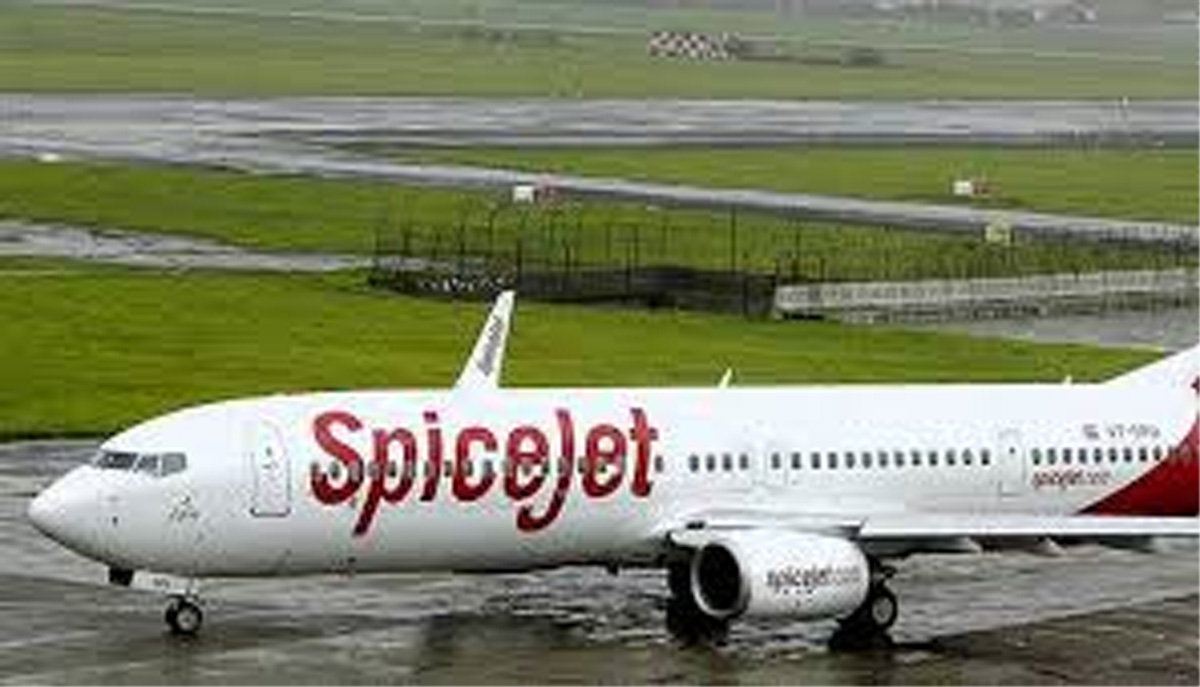 SpiceJet to start dedicated air cargo services from Sep 18; eyes 'significant' revenues
SpiceJet will launch its dedicated air cargo services from September 18 as the budget carrier seeks to bolster ancillary revenues amid "great cost pressure" on airlines.
It would be the first scheduled domestic airline to commence dedicated air cargo services in the country.
The carrier said Monday it would operate the cargo services under the brand name 'SpiceXpress', which would be a separate unit. A Boeing 737-700 plane, having a cargo capacity of 20 tonnes, has been taken on operating lease as its first freighter aircraft.
The airline would launch SpiceXpress operations on September 18 and the first flight would be from the national capital to Bengaluru, an official said.
"To begin with, the air cargo operations will cover Delhi, Bengaluru, Guwahati, Hong Kong, Kabul and Amritsar," SpiceJet said in a release.
The inaugural function for SpiceJet's first freighter aircraft was held inside that plane at the airport here.
SpiceJet Chairman and Managing Director Ajay Singh said there is a huge untapped market for air cargo services in India.
"Increase in ancillary revenue is important in a scenario where there is a great cost pressure on airlines," Singh said and emphasised that the airline would be a significant player in the logistics space.
Airlines are grappling with tough business conditions amid rising fuel costs and intense competition. These factors along with low fares are hurting the profitability of the carriers.
While noting that there is a space for dedicated air freighters in the Indian market, Singh said, "we expect that this can be a significant part of our revenues... Our belly cargo space will (also) increase as the new (Boeing 737) Max aircraft comes into the fleet".
SpiceJet's existing fleet has a cargo capacity of about 500 tonnes per day.
After induction of new freighter planes, the carrier expects to increase its cargo capacity to 27,000 tonnes from current 15,000 tonnes per month.
"Next year, we will add capacity and take this figure to around 40,000 tonnes per month. With new aircraft joining as well as with belly cargo and freighter services, we expect that SpiceJet's cargo capacity will be approximately ... 1,00,000 tonnes in the next few years," Singh said.
The fleet of freighters would consist of Boeing 737 planes and would be "operated on an incremental direct operating cost model".
The new aircraft would serve around 4-6 sectors in a day.
SpiceJet would utilise common pool of resources like pilots, engineers, ground staff and airport infrastructure for the cargo services.
"We have tied up with a very large number of companies. We have in our cargo network close to 1,800 companies we are working with. We feel that there is no shortage of demand," Singh said.
The airline would induct a total of four freighter planes this year and depending on demand, another five or six aircraft can be added next year, he added.
Among other items, the airline said it would ship perishables like farm fresh fruits and vegetables to the Middle East.
To a query, Singh said, "if we feel there is a requirement and a business case for wide-body freighter aircraft, we will certainly look at it".
The air cargo traffic in the country is estimated to grow by 60 per cent in the next five years.
"The added capacities through the acquisition of the freighters will enhance the airline's existing cargo competence to 60 domestic destinations by the end of this year.
"SpiceJet aims to further ramp up this competence servicing up to 150 destinations across India, Asia and Europe by 2022,"
Minister of State for Civil Aviation Jayant Sinha, Civil Aviation Secretary R N Choubey and Airports Authority of India (AAI) Chairperson Guruprasad Mohapatra along with Singh and other airline officials were present at the inaugural function.
Sinha said the government is working on a cargo policy, which would be part of the Vision 2035 document being prepared for the entire aviation sector.
The Vision 2035 would be ready in the next few months, he added.
Various areas, including the nature of demand, supply and cargo capabilities of other countries, would be looked at while preparing the cargo policy, the minister said.
Choubey said SpiceJet's decision to start air cargo services would pave the way for many airlines to follow suit.
Also Read: 99 emergency landings by Aircrafts in the country in 2 years, says Minister of Civil Aviation
The airline, which has a fleet of 58 planes, operates an average of 412 flights daily to 54 destinations.