PTC Web Desk: Former Indian naval officer Abhilash Tomy Kochi has scripted history by becoming the first Asian to finish Golden Globe Race. He successfully navigated his Rustler 36 masthead sloop, Bayanat, on a solo, non-stop, unassisted voyage around the world and finished second, creating history.
With this, atop Sea Museum in Les Sables d'Olonne (LSO), a coastal town in France, the Indian flag has joined two others, signifying the conclusion of the Golden Globe Race (GGR), the toughest yacht race in the world.
44-year-old Abhilash Tomy Kochi is the first Indian and Asian to participate in and finish the nearly 250-day-long race.
He touched base at LSO around 7 am (10.30 am IST), where a crowd of people awaited him. Among them was Kirsten Neuschäfer, who emerged as the race winner when her boat Minnehaha docked at around 2 am on April 28. The South African is the first woman sailor to complete a solo, non-stop voyage around the world.

According to Don McIntyre, the race founder and chairman, Bayanat is the most repaired boat in the race. When malfunctions and damages forced other participants to retire from the race, Abhilash's resourcefulness saw him plough ahead.

On the lack of a proper toilet door out at sea, he tweeted: "I need a toilet door. Not used to such lack of privacy." This and his enduring humility had won him admiration from all around the world.
Abhilash's victory assumes significance given how five years ago when participating in the 2018 edition of the race, he had a near-death experience. Abhilash's rescue was one of the most dramatic moments in the race's history, highlighting the dangers and challenges sailors face in this iconic event.
With titanium rods in his spine and five vertebrae fused into one, Abhilash had "to learn to walk again" following the incident.
Commander Tomy suffered a back injury at the sea after the yacht he was sailing in got dismasted on September 18, 2018.
He was stranded in the southern Indian Ocean during GGR 2018, a non-stop, around-the-globe sailing race.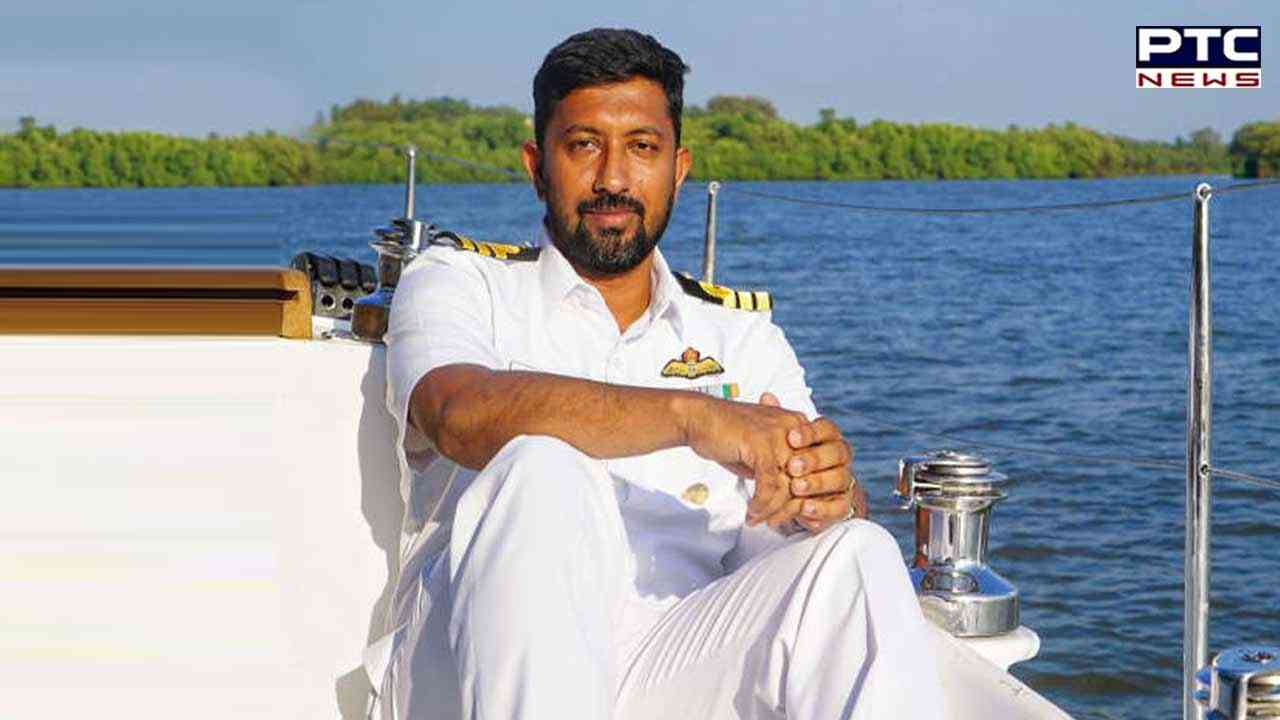 He was swept up in a storm that wrecked his yacht and ended up being stranded halfway between Australia and South Africa.
He was rescued after 83 days at sea following a complex international effort. He was transferred to an Indian Navy vessel and two days after arriving in India, titanium rods were inserted in his spine and 5 vertebrae were fused into one.
According to the Indian Navy, Commander Tomy was in communication with the Race Control in France through messages, which was relaying messages to JRCC Australia.
Navy spokesperson Captain DK Sharma had confirmed that "Commander Abhilash Tomy KC of the Indian Navy, representing India in the Golden Globe Race 2018 (GGR) on an indigenously built sailing vessel 'Thuriya' was dismasted and suffered a back injury yesterday. He is in the south Indian Ocean, approximately 1900 nautical miles from Perth, Australia and 2700 nm (approx 5,020 km on the ground) from Cape Comorin (Kanyakumari)."
- With inputs from agencies