Hangzhou (China), September 26: In a thrilling display of equestrian excellence, India's Anush Agarwalla, Hriday Vipul, Divyakriti, and Sudipti Hajela etched their names in the annals of Asian Games 2023 history by securing a remarkable gold medal in the Team Dressage event. Their monumental achievement came with an astonishing cumulative score of 209.205, a milestone that hadn't been reached in 41 years of Indian equestrian competition at the Asian Games.
The captivating 19th Asian Games 2023 witnessed nearly 10 hours of fierce competition, with talented athletes from across Asia vying for the coveted medals. However, when the pressure was at its zenith, it was the quartet of Agarwalla, Vipul, Divyakriti, and Hajela who delivered a performance that will be remembered for generations to come.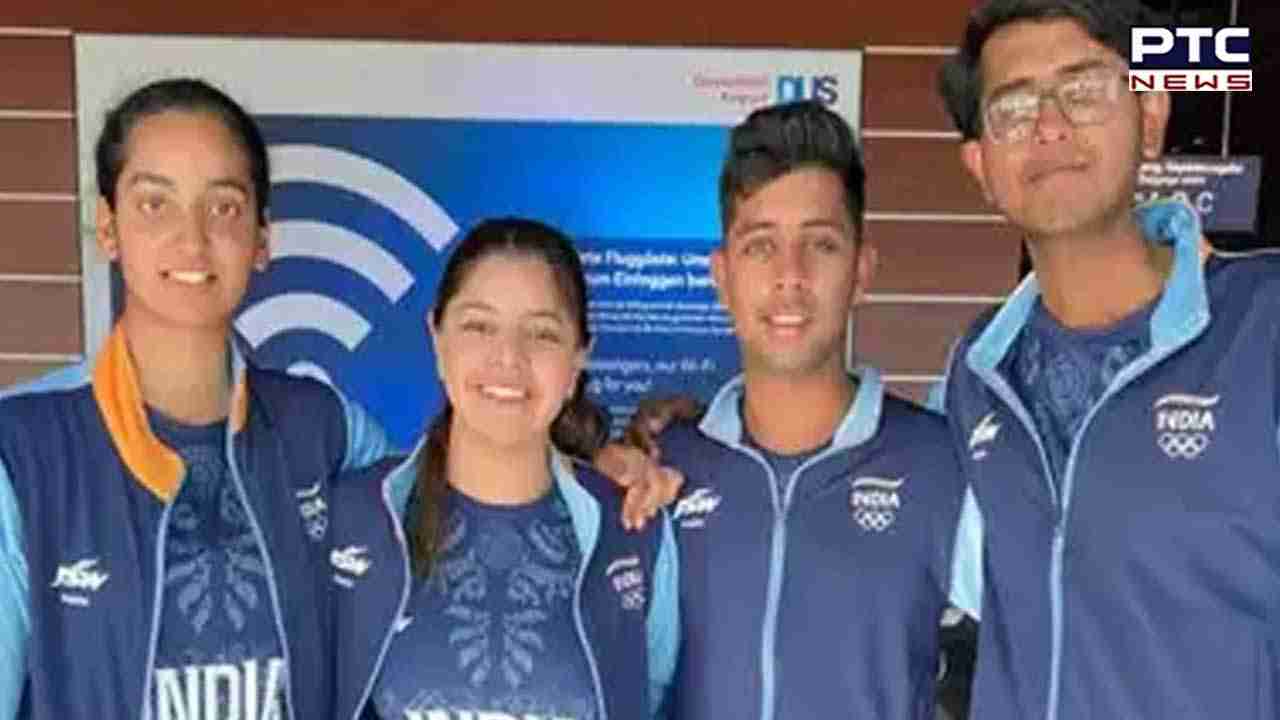 Anush Agarwalla, paired with his steed ETRO, achieved a breathtaking score of 71.088, emerging as the star of the Indian contingent. Hriday Vipul, riding Emerald, delivered a stellar performance, amassing a remarkable 69.941 points. Divyakriti Singh, aboard Adrenalin Firdod, displayed exceptional skill with a score of 68.176, while Sudipti Hajela, astride Chinski, contributed significantly with a score of 66.706.
India's final cumulative score of 209.205 was not only a testament to their individual brilliance but also an indication of their unparalleled teamwork. The gap between India and second-placed China, with their score of 204.882, was substantial. Agarwalla's standout performance, combined with his teammates' exceptional efforts, ensured that no other team even came close to their remarkable achievement.
What makes this triumph even more remarkable is that the Indian quartet toppled the likes of China and Japan, who were considered strong favorites for victory in this event. The gold medal marks India's first-ever triumph in Team Dressage at the Asian Games, and it is their first gold in the sport of equestrian in over four decades.
The entire nation is celebrating this historic win, which not only highlights India's growing prowess in equestrian sports but also underscores the importance of dedication, teamwork, and unwavering determination. As the Indian equestrian team basks in the glory of their gold medal, their triumph will undoubtedly inspire generations of riders to aim for greatness in the world of equestrian sports.
In a sport where precision, grace, and the bond between rider and horse are paramount, India's victory is a testament to the exceptional talents and resilience of our athletes. As the Asian Games continue to unfold, India's equestrian triumph will remain a shining example of what can be achieved through skill, perseverance, and the pursuit of excellence.
- ANI
Join Whatsapp Channel