New Delhi, August 23: Legendary cricketer Sachin Tendulkar has been recognised as the 'national icon' of the Election Commission (EC) to raise voter awareness in the electoral process.
At an event in New Delhi on Wednesday, Bharat Ratna awardee Sachin Tendulkar signed a Memorandum of Understanding (MoU) for a three-year period in the presence of Chief Election Commissioner Rajiv Kumar. Tendulkar's three-year contract includes him promoting voter awareness.
"Our future voters are very important we are the largest democracy on earth and it's our responsibility to vote. It's a responsibility that shouldn't be Ignored. When I started playing for India I was only 16 years old, all players are from different cultures and that makes us strong. The Cricket World Cup is in October..... people have blocked their calendars for it but we didn't see the same enthusiasm during voting days. I request you please go out and vote," Sachin Tendulkar said at the event on Wednesday.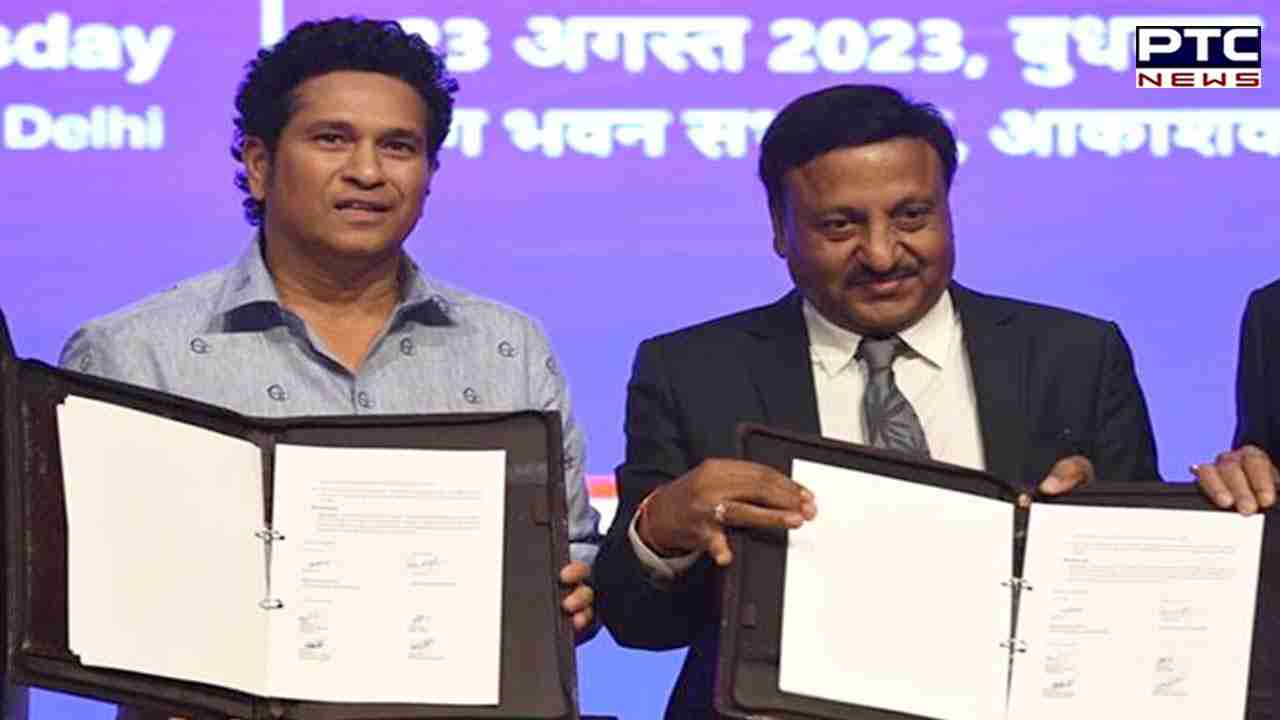 The collaboration aims to address the problems caused by urban and youth voter disengagement, as acknowledged by the Election Commission (EC).
The goal of this initiative is to boost voter turnout and encourage civic engagement, especially during the upcoming general elections in 2024.
Sachin represented India in 200 Tests, the most by any player. He scored 15,921 runs at an average of 53.78, with 51 centuries and 68 half-centuries to his name, with the best score of 248*. The maestro has played 463 ODIs, scoring 18,426 runs at an average of 44.83 and a strike rate of 86.23. He scored 49 centuries and 96 fifties in the format, with the best score of 200*. He is the first-ever player to score an ODI double hundred. He is the highest run-scorer ever across both formats.
In 664 matches, Sachin Tendulkar scored 34,357 runs at an average of 48.52 and a strike rate of over 67, with 100 centuries and 164 fifties. He is the leading run-scorer in international cricket history. He is also the only player to have scored 100 centuries in international cricket.
During his long career, the former batter represented India in six World Cups. He was also a part of the 2011 World Cup-winning squad. 
- ANI