Ganesh Chaturthi 2023: MS Dhoni, renowned for his cricket prowess, demonstrated his versatile spirit by partaking in the Ganesh Chaturthi 2023 festivities. The former Indian cricket team captain, celebrated for leading India to victories in the 2011 ODI Cricket World Cup and the 2007 T20 Cricket World Cup, is celebrated for his cricketing acumen.
Though he retired from international cricket, Dhoni continues to contribute his skills to the Indian Premier League while representing the Chennai Super Kings. With the 2023 ODI Cricket World Cup on the horizon, fans hope the Rohit Sharma-led Indian cricket team can replicate Dhoni's historic achievements in the 2011 edition.
In a unique departure from his cricketing persona, MS Dhoni actively participated in a procession commemorating Ganesh Chaturthi 2023. The heartwarming video of his involvement quickly went viral, showcasing his charismatic presence.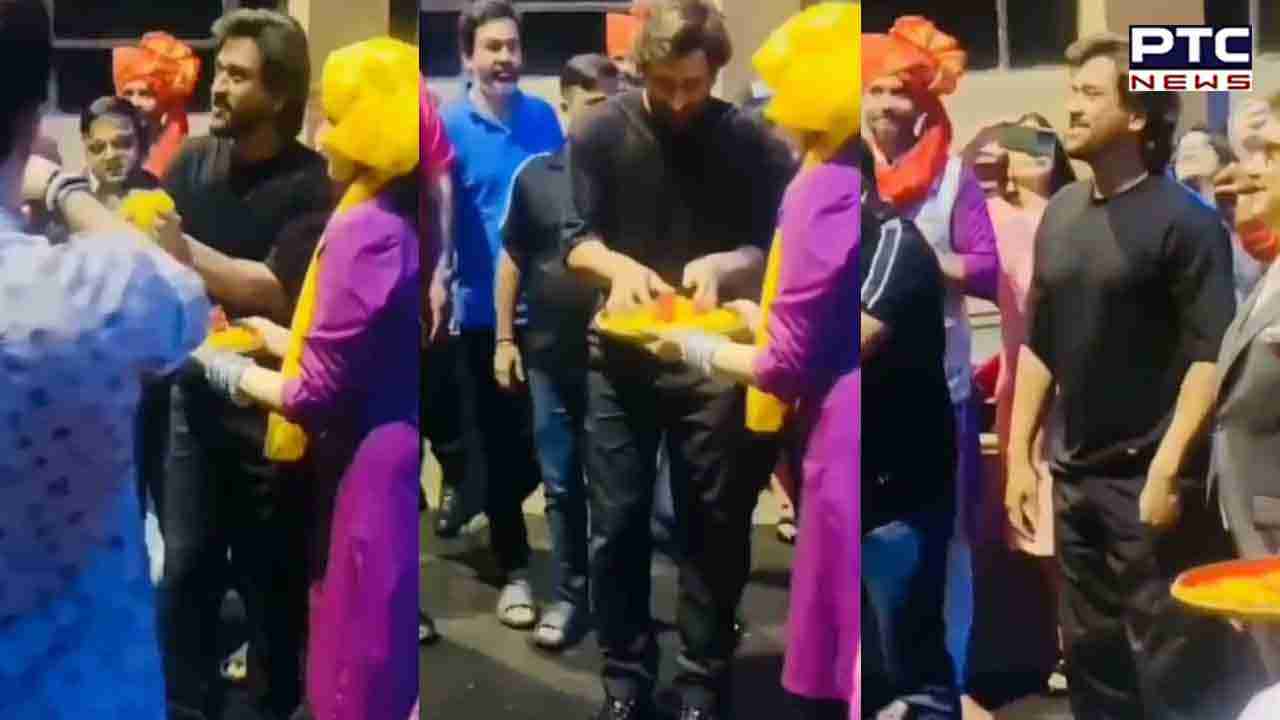 Regarding the upcoming Cricket World Cup, the Indian team, led by Rohit Sharma, carries the aspirations of a cricket-crazy nation. India has not secured an ICC event victory since 2013, making the Cricket World Cup on home soil an invaluable opportunity to break the drought. Playing at home brings immense pressure, and former Australian wicketkeeper Adam Gilchrist, a Cricket World Cup winner himself, offered valuable advice to the Indian cricket team.
When asked about advice for young players like Shubman Gill and Ishan Kishan, who will be experiencing their first ODI World Cup at home, Gilchrist emphasised the importance of seeking wisdom from cricket legends like Sachin Tendulkar and MS Dhoni. He also suggested tapping into the experiences of players like Yuvraj Singh, who faced numerous challenges during the 2011 tournament. Learning from past home World Cups and minimising external distractions are crucial for delivering the best performance.
India's final preparations for the Cricket World Cup include a three-match ODI series against Australia beginning on September 22. Subsequently, they will engage in warm-up matches against England (September 30) and the Netherlands (October 3). India's Cricket World Cup campaign commences on October 8 with a match against Australia in Chennai.
Also Read: Ganesh Chaturthi 2023: Anushka Sharma's heartwarming picture with Virat Kohli draws celeb praise
- With inputs from agencies
Join Whatsapp Channel