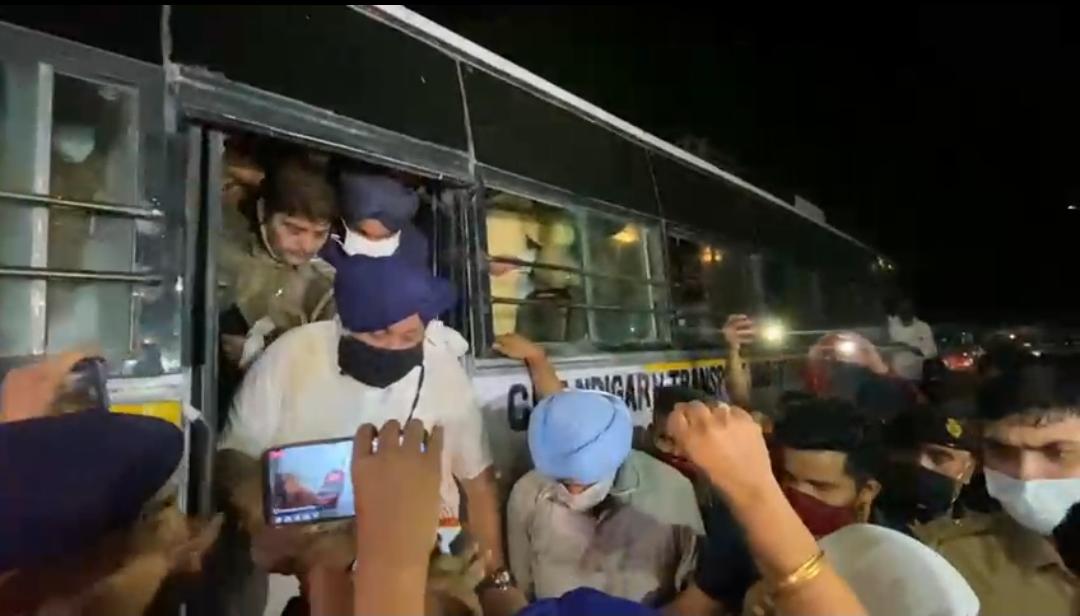 SAD President Sukhbir Singh Badal, Bikram Majithia, Prof. Prem Singh Chandumajra, Daljeet Singh Cheema among other SAD leaders have been detained and the protestors have been laathi charged along with water cannons.
Just an hour ago, Harsimrat Kaur Badal who was leading the Kisan march also got detained along with Senior SAD leader Balwinder Singh Bhunder, Youth Akali Dal President Parambans Singh Romana and among other senior SAD leader.
The SAD leaders were protesting peacefully. Kisan March led by SAD President Sukhbir Singh Badal wanted to submit a memorandum to the Punjab Governor VP Singh Badnore.
The SAD leaders were scheduled to meet the Governor at around 2:30 pm. However, the march reached Mullanpur border at around 9:30 pm where they were denied entry in Chandigarh. Then, the SAD leader settled down demanding either entry in Chandigarh or Governor to come and take their memorandum.
Later, the Akali workers were lathi-charged by the police.
https://www.facebook.com/ptcnewsonline/videos/1001919720277799/
SAD President Sukhbir Badal had visited Golden Temple in Amritsar and offered prayers before beginning the Kisan March.

The march had started from three Takhts i.e. Sri Amritsar Sahib, Takhta Sri Damdama Sahib and Sri Anandpur Sahib on Thursday.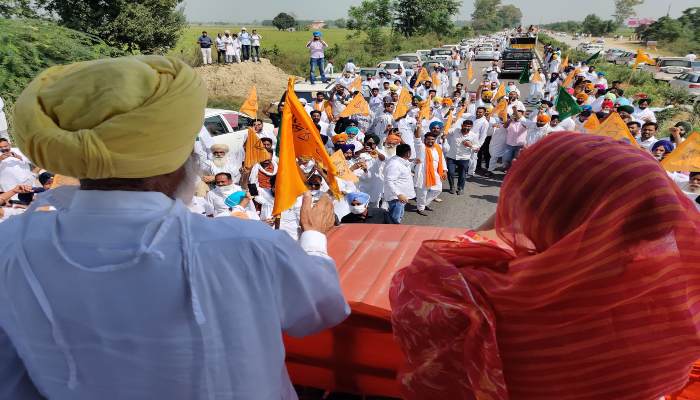 Earlier SAD President Sukhbir Singh Badal had said, "We'll give a memorandum to the Governor, with a request to the centre and President Ram Nath Kovind that Parliament session be called again & Farm Laws be taken back."
"Farmers are protesting against those black laws," Sukhbir Singh Badal had said.
-PTC News