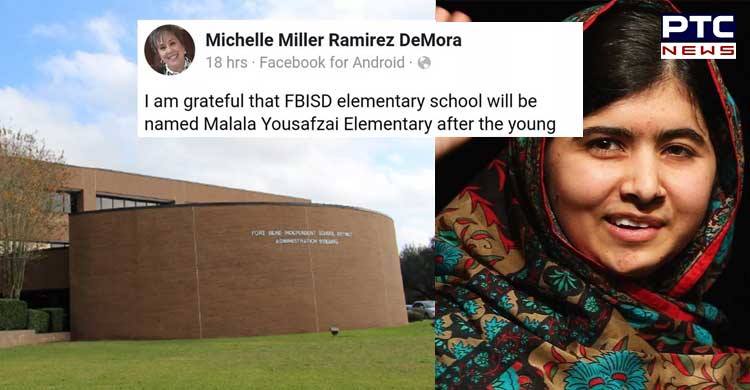 Texas school to be named after Malala Yousafzai
The voice that the Taliban once tried to silence, is now echoing in every part of the world. Taliban shot Malala Yousafzai in her head at point blank range to silence her, but they failed miserably. It was then the so-called first world became of such a powerful voice.  Many came forward to honour this voice of Malala Yousafzai over time. And, now this Texas school is all set to change its name after this Pakistani activist.
Also Read: Malala tells Pak media she will return for good 'after education'
The Elementary School 51 in the state of Texas is soon going to change its name to Malala Yousafzai Elementary School. This came after the state's district system's unanimous decision on Monday.
The Fort Bed ISD boards of trustees decided to rename the school to honour her. Earlier in the week, the trustees and the Board Secretary, Dave Rosenthal met the teachers, parents of the students and the administration to discuss the name for the school. They all unanimously finalised the youngest Nobel Laureate's name.
Also Read: Malala Yousafzai returns to Pakistan six years after she was shot
According to the media reports, the school is feeling extremely honoured on its renaming after a girl who stood up for education. The school and community members thought 'Malala Yousafzai' would be a very inspiring name for the school. They chose this name because of her noteworthy contribution to society.
-PTC NEWS