PTC News Desk: Nagaland's renowned minister, Temjen Imna Along, is once again creating a buzz on social media with his quirky post on Twitter.
In response to a user's tweet featuring a picture of Along and the user posing on a Harley Davidson without helmets, the minister shared a humorous caption along with an essential safety message. The photo shows both men smiling while sitting on the bike, but the absence of helmets caught attention. Along's tweet has garnered over 430,000 views.
"People will say, 'Where is the helmet? Brother, you need style to pose! PS: Not to travel without a helmet!'" tweeted Along.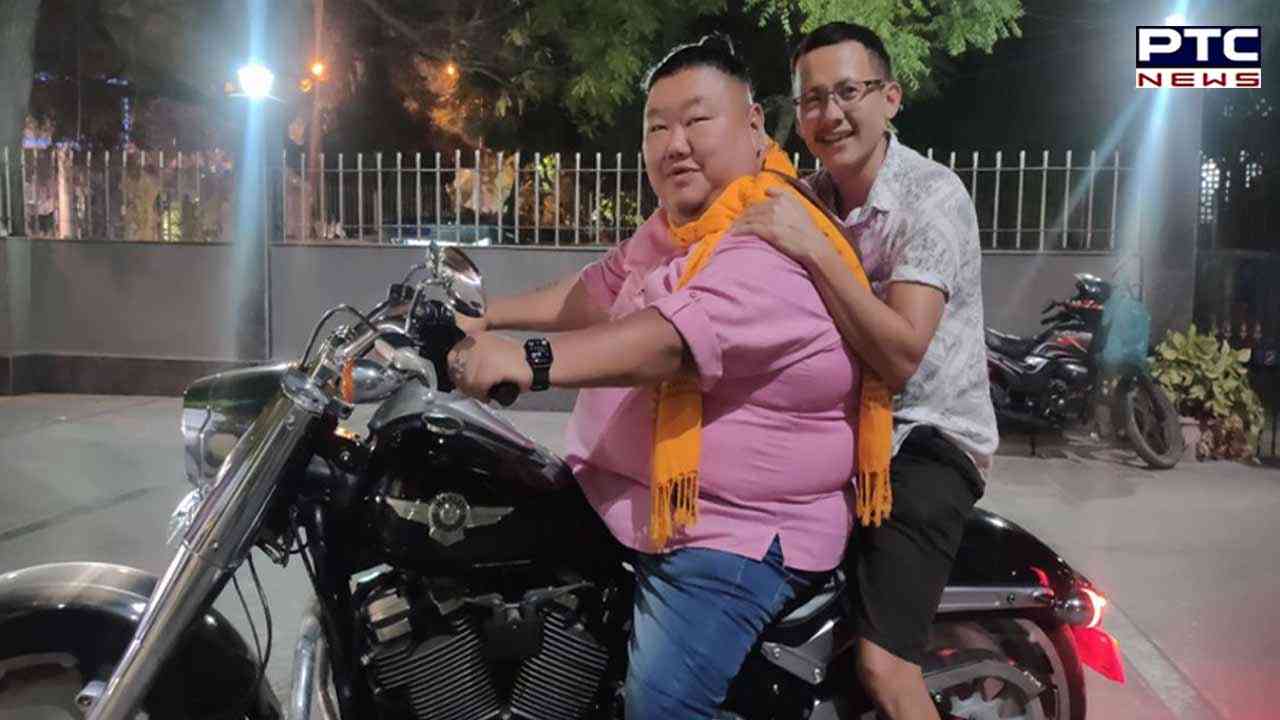 Also Read: Shashi Tharoor's heartwarming ritual with 2-year-old Kerala boy goes viral
The tweet quickly gained popularity on the platform, accumulating over 10,000 likes and 600 retweets. Users praised the minister's pose and suggested that the photo could be used for advertisements by Harley Davidson in India.
Known for his entertaining and witty social media posts, Mr Along has managed to keep his followers engaged. In previous posts, he has shared pictures showcasing the natural beauty and rich culture of Nagaland, as well as offering valuable life advice.
Earlier this month, he shared a picture of a renowned chef playing carrom with locals against the backdrop of scenic hills in Nagaland, challenging the internet to guess the chef's name.
In March, Along used his platform to address the issue of littering on roads and the detrimental impact it has on the environment. His posts not only entertain but also aim to raise awareness about important social issues.
Temjen Imna Along has proven to be a social media sensation with his distinct approach, capturing the attention of netizens and showcasing the lighter side of his ministerial role.
Also Read: Married people who cheat don't regret it, reveals study

- With inputs from agencies