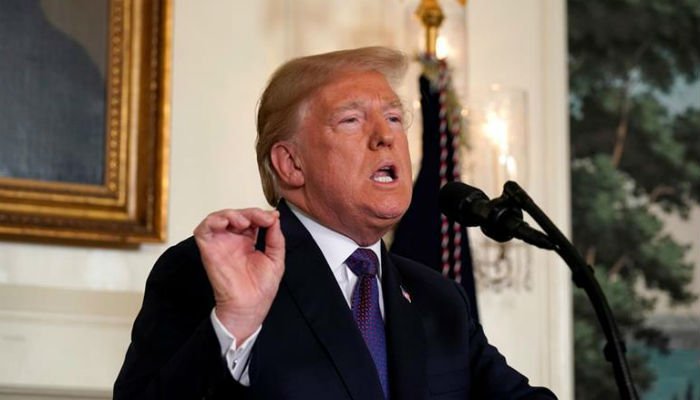 Steep American tariffs on Chinese goods worth tens of billions of dollars are due to take effect thursday night, as US President Donald Trump fires the first salvo in a trade war between the world's top two economies.
Beijing has vowed to retaliate dollar-for-dollar, "immediately" imposing counter-tariffs on American exports in tit-for-tat measures, with experts warning the burgeoning conflict will send shockwaves around the global economy and strike at the heart of the world trading system.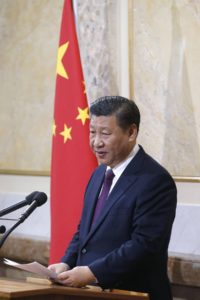 In a fresh sign of industry's unease, a business survey today again showed the US services sector was already experiencing supply chain interruptions and rising costs in anticipation of heightened trade restrictions.
"We're starting to see signs of inflation, not sharp inflation, but definitely inflation," Anthony Nieves, head of a services industry survey committee for the Institute for Supply Management, told reporters.
White House trade officials say the current strength of the US economy means Washington can withstand more pain than its rivals if the battle escalates further.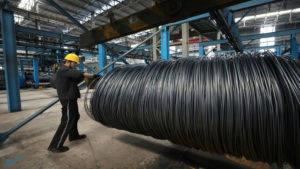 But economists also say the trade war comes as the period of synchronized expansion among the world's largest economies, which is bolstering demand for US goods and services, may be starting to run out of steam, raising the risks that tariffs could harm growth.
But the Trump team has paid little heed to such warnings, with Commerce Secretary Wilbur Ross this week slamming them as "premature and probably quite inaccurate." The US will levy a 25 percent tariff on more than 800 Chinese product categories worth around $34 billion and has warned of more to come if China retaliates.
Trump has threatened to progressively ratchet up US penalties to a total of USD 450 billion in goods -- which would represent the lion's share of all of China's exports to the United States.
The tariffs target a broad spectrum of Chinese goods -- such as passenger vehicles, radio transmitters, aircraft parts and computer hard drives -- from industries Washington says have benefited from unfair trade practices. A second tranche of 284 goods worth USD 16 billion is currently under review and could be added to the US list.
China is expected to retaliate as soon as the US tariffs go into effect, imposing duties on goods worth roughly the same amount but with a greater emphasis on politically sensitive agricultural products.
"The US has provoked this trade war. We do not want to fight it, but in order to safeguard the interests of the country and the people, we have no choice but to fight," said China's commerce ministry spokesman Gao Feng.
International Monetary Fund chief Christine Lagarde has already sounded the alarm about the cycle of retaliation, saying it would only create "losers on both sides." And Gao noted that of the $34 billion in taxable products on the US list, about $20 billion -- or nearly two thirds -- are made by firms with foreign investment, including a "significant portion" from America. (AFP)