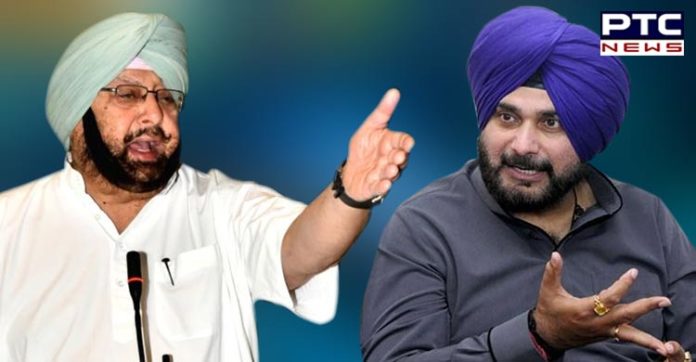 Congress leader Navjot Singh Sidhu has resigned from the Punjab Cabinet on July 14, which was accepted by Punjab Chief Minister Captain Amarinder Singh and Governor of Punjab VP Singh Badnore, here on Saturday. Meanwhile, the cricketer-turned-politician has vacated the Chandigarh bungalow allowed to him as a State Minister.
https://twitter.com/sherryontopp/status/1152871451537526784?s=20
Sidhu on Sunday posted on social media, "Have vacated the ministerial bungalow, handed it over to the Punjab government". "I hereby resign as Minister from the Punjab Cabinet", Navjot Singh Sidhu wrote in a letter to Former Congress President Rahul Gandhi. There was no reason or explanation stated in the resignation letter.
https://twitter.com/sherryontopp/status/1150291448715022337?s=20
Here are the reasons why Navjot Singh Sidhu had to finish the innings with the Team Punjab.
Navjot Singh Sidhu despite refusing Captain Amarinder Singh visited Pakistan and hugged the Army Chief.
During Telangana Assembly Elections, Navjot Singh Sidhu said, Rahul Gandhi is his Captain, however, Capt Amarinder Singh was the captain in the Army. Likewise, he launched a scathing attack during Rajasthan Assembly Elections 2018.
After the deadliest Pulwama attack in Jammu and Kashmir, Sidhu gave Pakistan the clean chit, while Punjab CM Amarinder Singh blamed Pakistan and urged the central government to take action against them. However, Captain raised the issue in Punjab Vidhan Sabha, as well, but Navjot Singh Sidhu, after coming out of the Vidhan Sabha said, no country can be held guilty for the acts of some people. Likewise, he advocated peace and dialogue with Pakistan. Also, he was trolled for the same, but he stood on his stance.
While the Indian Air Force conducted Air Strike on Balakot Sector in Pakistan, he raised questions and said, only a few trees were damaged. Again, he was slammed by the public.
During Lok Sabha Elections 2019, he stays away from the campaigns in Punjab. Later, on the last day of the campaigning, he targeted Captain Amarinder Singh in Bathinda. He said, "Strike those who collide with Badals, this damages the Congress.
Navjot Singh Sidhu during the rally in Lok Sabha Elections gave a statement that if Rahul Gandhi lost the Amethi constituency against Smriti Irani, he will quit politics. Hence, there were posters slated in the areas of Punjab asking him to resign.
-PTC News