During the Covid review meeting with all Chief Ministers, Prime Minister Narendra Modi on Wednesday said that Today in India, more than 96 percent of the cases have been recovered. Even as he said that "we need to stop the emerging second peak of coronavirus in India".
"India is one of those countries where the fatality rate is one of the lowest," said PM Narendra Modi during the Covid review meeting with all CMs amid a spike in coronavirus cases in several districts of India.
Also Read | Amid second peak of coronavirus, Captain says stricter policy are being formulated
He further said that most of the COVID-affected countries in the world had to face several waves of Coronavirus. "In our country too, cases have suddenly started increasing in some states," he said, adding that the CMs have also expressed concern.
"Test positivity rate in Maharashtra and Madhya Pradesh was very high while the number of cases was also rising," said PM Modi.
Also Read | Shocking! Elderly mother dies on the spot after son slaps her
He said that such an increase was being seen in many districts that had protected themselves so far and were kind of safe-zones. "70 districts of the country have seen an increase of more than 150 percent in the last few weeks. If we don't stop it here, a situation of a nationwide outbreak can come up," he said.
"We will have to immediately stop the emerging second wave of Corona and for this, we will have to take quick and decisive steps," he stressed.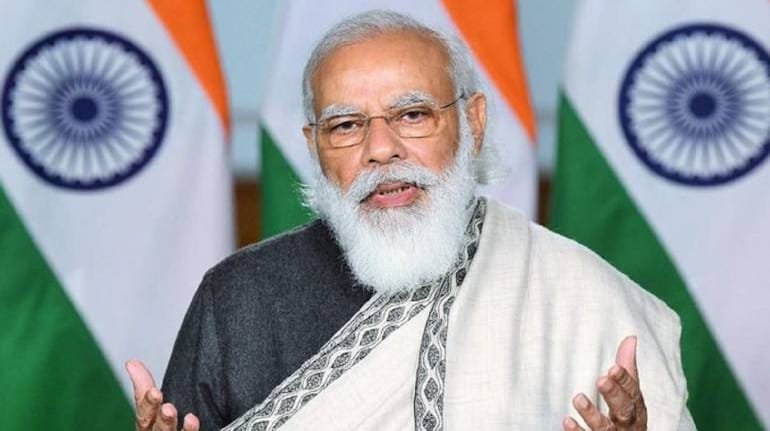 Adding, PM Modi said that it was a matter of contemplation that why was there less testing in some areas only. "Why was there less vaccination in these areas?" he asked. "Our confidence should not turn into overconfidence. Our success should not turn into negligence," he said.
"We don't have to bring the public into panic mode. We don't have to bring a situation where there is an atmosphere of fear. We have to free the people off difficulties by taking some precautions and initiatives," he told all CMs.
Click here to follow PTC News on Twitter.
-PTC News