G20 Summit gifts: Visiting G20 Heads of State, leaders and their spouses were presented with handcrafted artefacts signifying India's rich culture by Prime Minister Narendra Modi.
It is comprised of a curated compilation of handcrafted artefacts and products, which speak volumes about India's rich cultural traditions.
Some of the products are the product of centuries of tradition and are cherished across the world for their unparalleled workmanship and quality. These were meticulously created by the hands of master craftsmen. However, some products are the result of the unique bio-diversity of the country.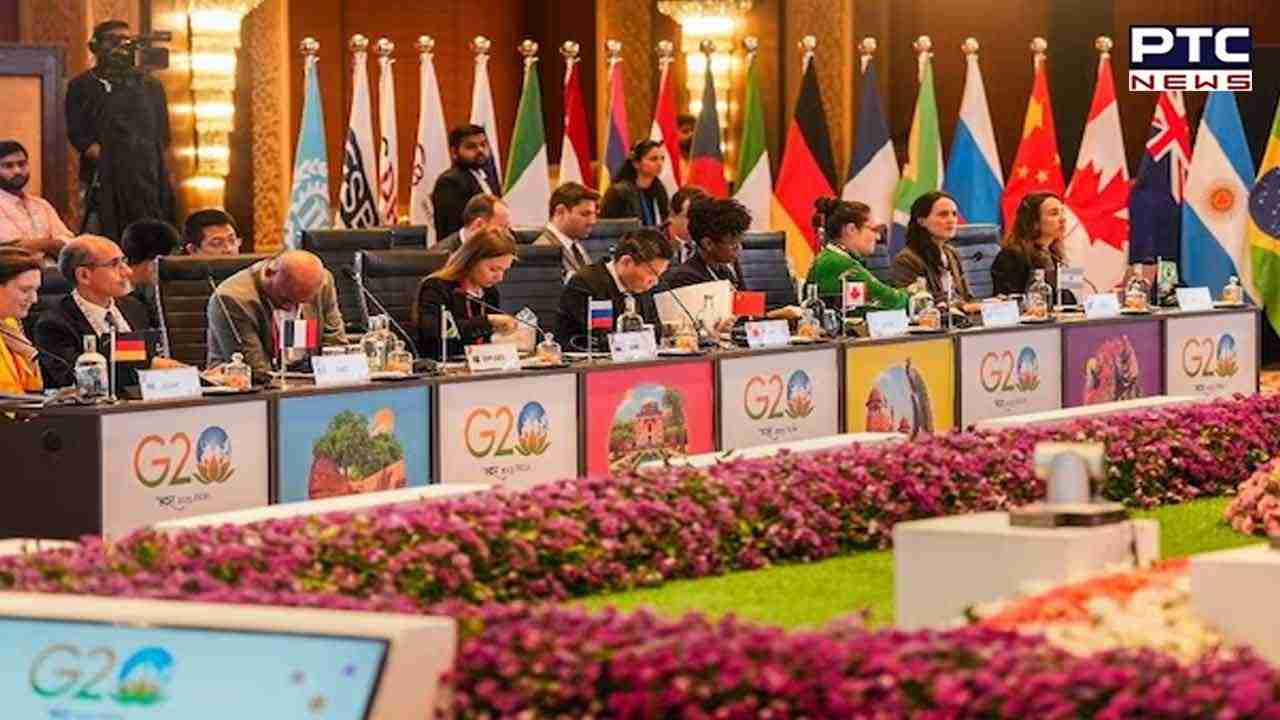 What's inside Brazil's G20 gift box? 
The Government of India presented a Kashmiri Pashmina Stole in a Papier Mache box to the spouse of Brazil President Lula da Silva, Rosângela da Silva.
What's inside Indonesia's G20 gift box?
Prime Minister Narendra Modi gifted an Assam stole in a Kadam Wood Box to Iriana Joko Widodo, the spouse of Indonesian President Joko Widodo.
What's inside Japan's G20 gift box?
PM Modi further presented Kanjivaram Stole to Yuko Kishida, the spouse of his Japanese counterpart Fumio Kishida. Kanjivaram silk creations are a true masterpiece of Indian weaving, renowned for their rich and vibrant colours, intricate designs, and unparalleled craftsmanship.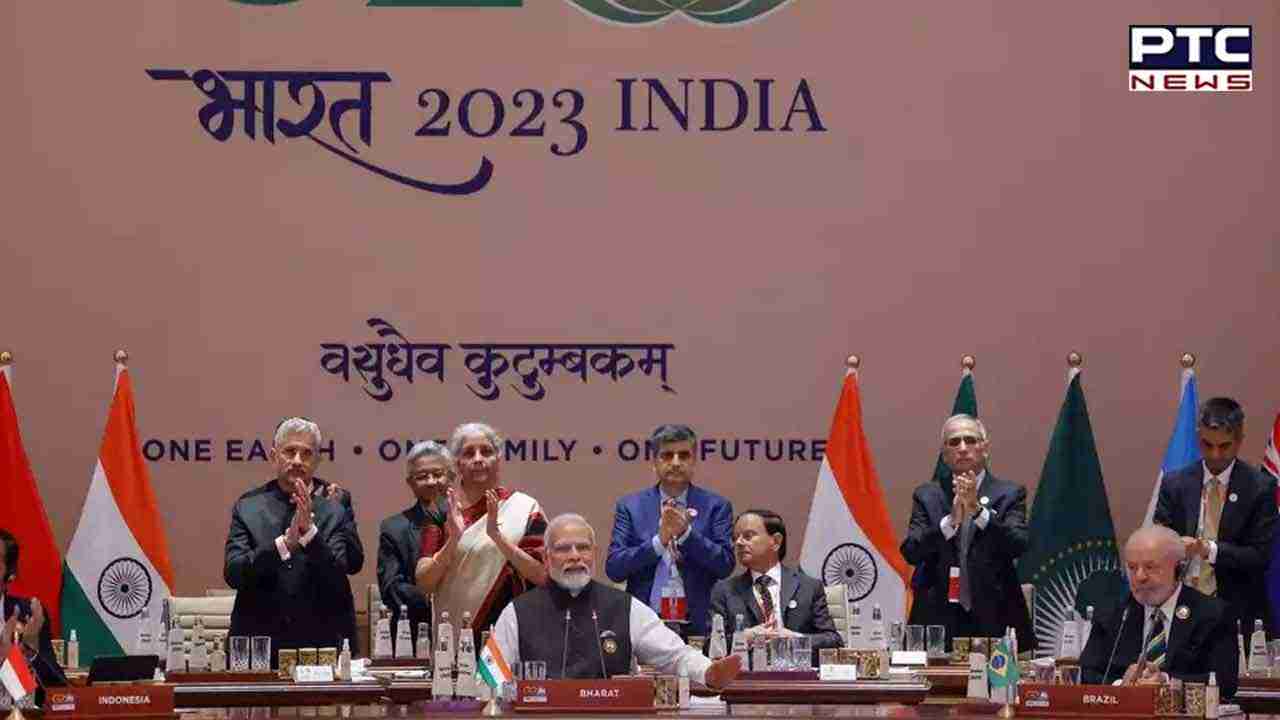 What's inside UK's G20 gift box?
PM Modi presented an elegant Banarasi stole to the spouse of the UK's Prime Minister Rishi Sunak, Akshata Murty in Kadam Wood Box.
What's inside Mauritius's G20 gift box?
PM Modi further extended the gift to the spouse of Mauritius PM Pravind Jugnauth, Kobita Ramdanee. He presented the Iakkat Stole packed in the Teak Wood Box.
What's inside Argentina's G20 gift box?
PM Modi presented a Banarasi Silk Stole in an Ebony Jali Box to the spouse of Argentina's President Alberto Fernández, Marcela Luchetti. 
From Khadi scarf and Kashmir Saffron to Spices and Tea
The other handcrafted artefacts included a Khadi scarf, Sheeshamwood Sandook with Brass Patti, Araku Coffee, Kashmir Saffron and many more.
The rural artisans of India, comprising 70 per cent women, hand spin and hand-weave these intricate threads into the ultimate fashion statements adorned across the globe. From its beginnings on the spinning wheel during India's independence movement to today being a marker of high quality and luxury, khadi has been epitomizing sustainable fashion for decades.
Another gift was Sheeshamwood Sandook with Brass Patti. 'Sandook' is the hindi word for a treasure chest.
The present also included the most exotic spice in the world, Saffron from Kashmir.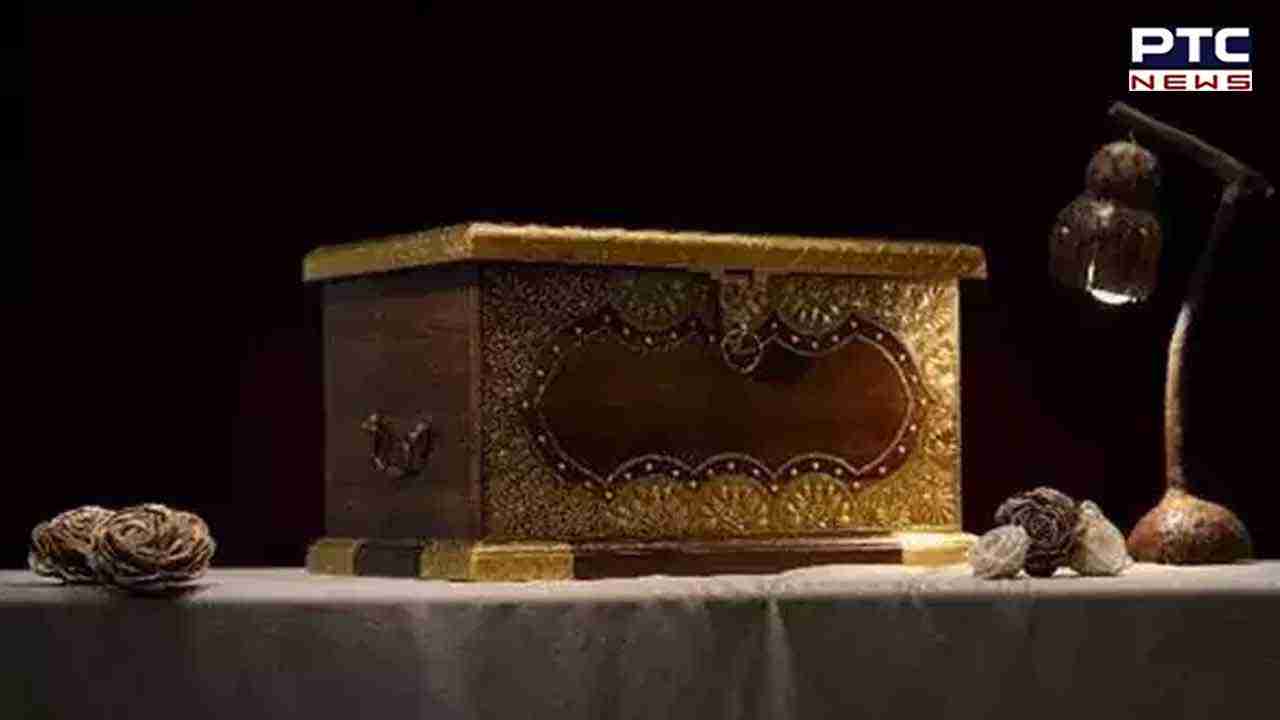 Kashmiri Saffron stands as a true embodiment of exclusivity and exceptional quality. Its intense aromatic profile, vibrant colour and unmatched potency set it apart. This is due to the crisp air, abundant sunlight and well-drained soil of Kashmir, which yields saffron with a higher concentration of essential oils.
Another present was the Pekoe Darjeeling and Nilgiri Tea. Pekoe Darjeeling and Nilgiri Tea are two illustrious gems from Bharat's tea tapestry, epitomizing the delicate art of tea cultivation and infusion.
One of the gifts was from the largest mangrove forest in the world, Sundarbans. Sundarbans Multiflora Mangrove Honey mirrors the bio-diversity of the area and has a distinct and rich flavour profile.
PM Modi also presented the texture of a rare luxury, Kashmiri Pashmina.
Adding to the list of gifts, the government of India also presented Zighrana Ittar to the global leaders. Zighrana Ittar is a masterpiece of fragrance hailing from Kannauj, a city in Uttar Pradesh.
About G20 Summit in Delhi 
The G20 Heads of State and Government Summit in New Delhi culminated all the G20 processes and meetings held throughout the year among ministers, senior officials, and civil societies.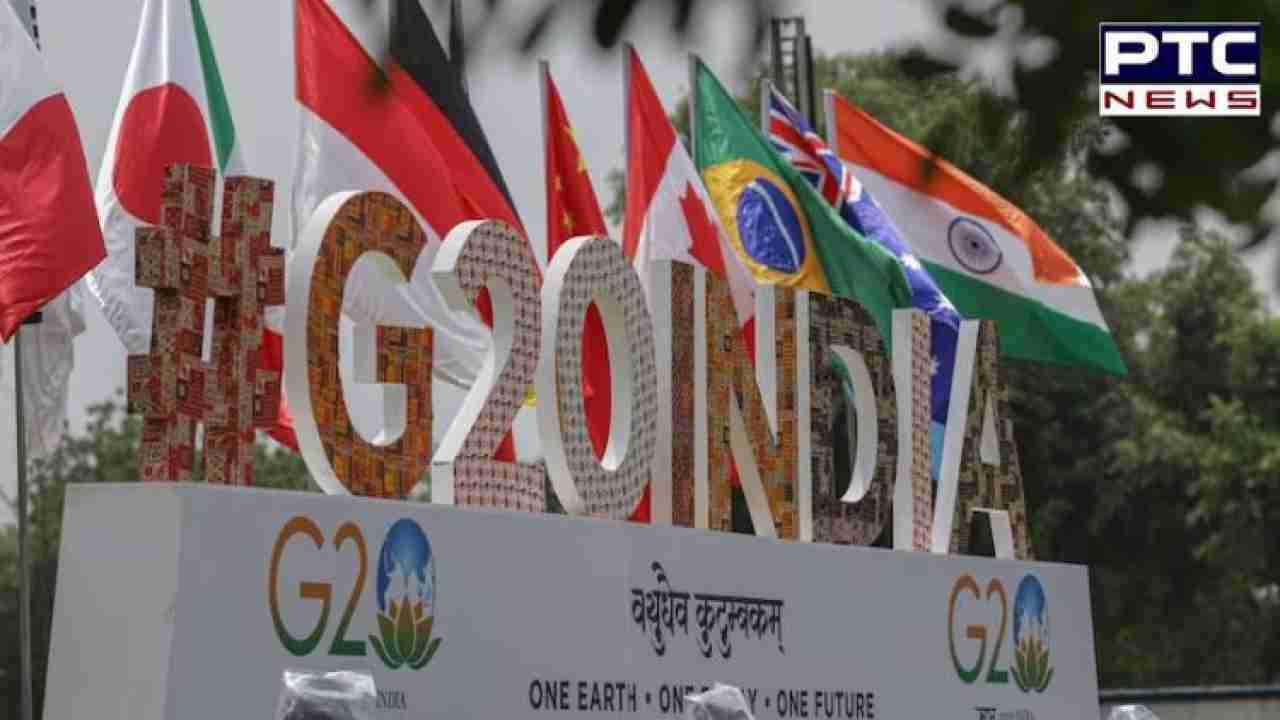 G20 Countries 
The Group of Twenty (G20) comprises 19 countries and the European Union. The 19 countries are - Argentina, Australia, Brazil, Canada, China, France, Germany, India, Indonesia, Italy, Japan, South Korea, Mexico, Russia, Saudi Arabia, South Africa, Turkey, United Kingdom, United States. The invited countries are Bangladesh, Egypt, Mauritius, Netherlands, Nigeria, Oman, Singapore, Spain and UAE. 
- With inputs from agencies