India Canada Diplomatic row: In an extraordinary turn of events, India has taken the unprecedented step of formally requesting Canada to withdraw 41 Canadian diplomats from Indian territory. This bold decision, which represents a significant escalation in the ongoing tensions between the two nations, was initially reported by the Financial Times.
Rising diplomatic strain
The recent strain in relations between India and Canada can be traced back to remarks made by Canadian Prime Minister Justin Trudeau, which suggested a potential connection between New Delhi and the murder of Sikh separatist leader Hardeep Singh Nijjar, a Canadian citizen. India had designated Nijjar as a terrorist. In response, New Delhi has communicated a clear directive to Ottawa, demanding the repatriation of approximately 40 diplomats by October 10. India has even hinted at the possibility of revoking diplomatic immunity for those diplomats who fail to comply with this deadline.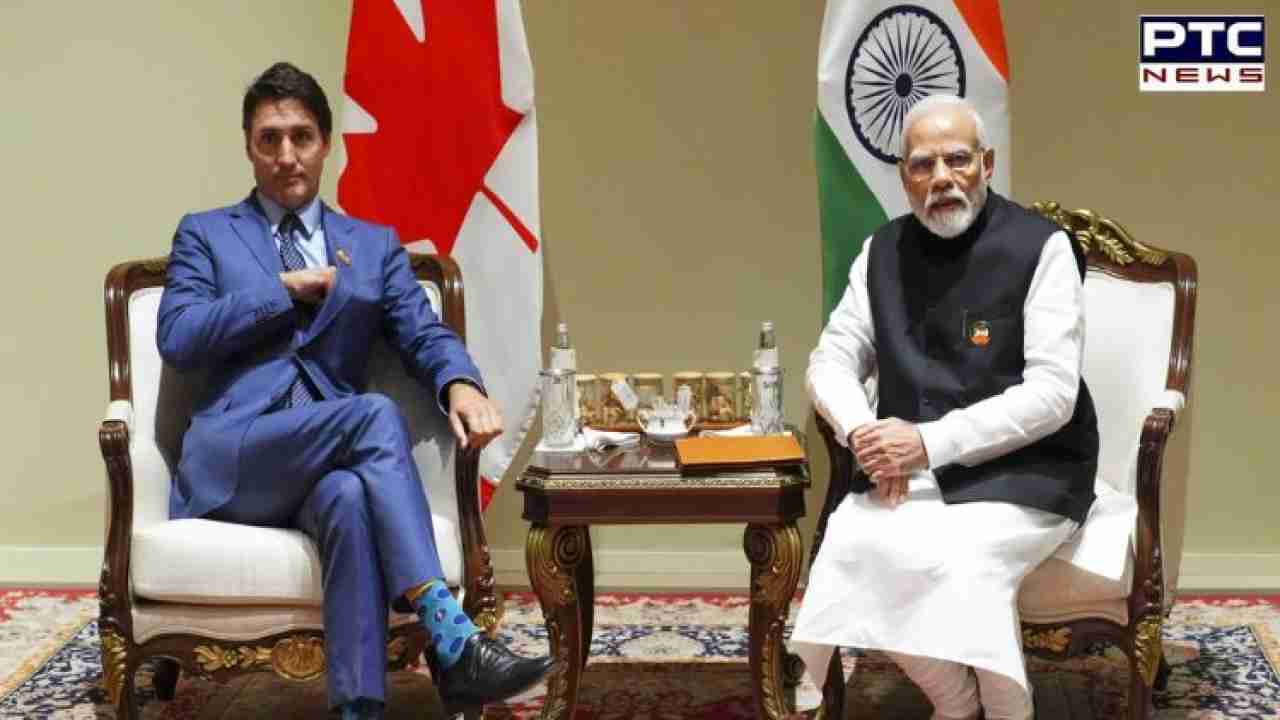 Seeking diplomatic parity
Previously, India had expressed its desire for parity in terms of the number and rank of diplomats deployed by each nation in the other's territory. Canada maintains a larger diplomatic presence at its high commission in New Delhi compared to India's representation in Ottawa. This disparity is largely due to Canada's need to manage a substantial consular section, which assists the approximately 1.3 million Canadians of Indian heritage and their families. According to an inside source cited by the Financial Times, Canada currently has 62 diplomats stationed in India, and New Delhi has urged a reduction of this number by 41 individuals.
Allegations and their consequences
India has categorically rejected the allegations made by Canada, deeming them absurd. Meanwhile, the United States has called upon India to cooperate with Canada in the murder investigation. Addressing the escalating dispute, India's External Affairs Minister, S. Jaishankar, has requested specific information from Canadian authorities regarding the assassination of Hardeep Singh Nijjar. Jaishankar stated, "If they (Canada) are willing to provide us with precise and pertinent details, we are also open to reviewing them."
Prime Minister Justin Trudeau has attempted to de-escalate the situation, emphasizing that Canada does not seek provocation. He stressed the importance of transparency and adherence to proper processes while urging the Indian government to treat the matter with the utmost seriousness. Trudeau cited credible allegations of Indian involvement in the murder of Hardeep Singh Nijjar, allegations that India vehemently denies.
Strained bilateral relations
For years, India has accused Canada of providing a platform for Sikh separatists, including figures like Nijjar. The reciprocal expulsions of diplomats have further strained the already delicate relations between Canada and India. During this month's Group of 20 meeting in New Delhi, Prime Minister Trudeau had frosty encounters with Indian Prime Minister Narendra Modi. Additionally, Canada canceled a planned trade mission to India for the fall, exacerbating the tensions between the two nations.
These recent developments underscore the growing strain in the relationship between India and Canada, with the withdrawal of diplomats, allegations of interference, and denials of involvement casting a shadow of uncertainty over future interactions and collaborations between the two countries.
- With inputs from agencies
Join Whatsapp Channel