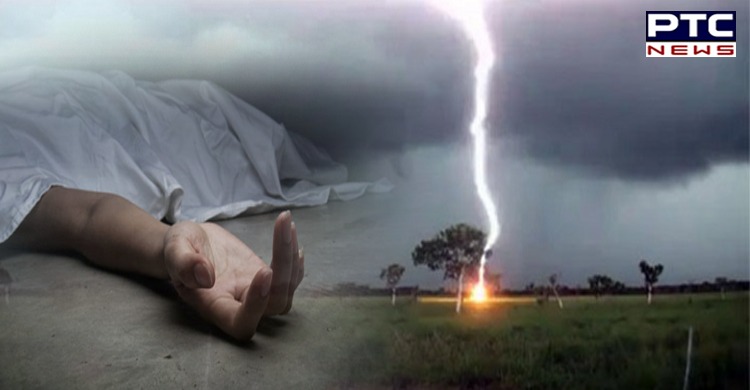 Rajasthan Lightning Strikes: Lightning on Sunday late night claimed over 18 lives including seven children in Jaipur and other parts of Rajasthan.

As many as 20 people were injured in separate incidents of lightning strikes in Rajasthan's Kota, Baran, Jhalawar, and Dholpur districts.
Also Read | Harbhajan Singh, Geeta Basra welcome second child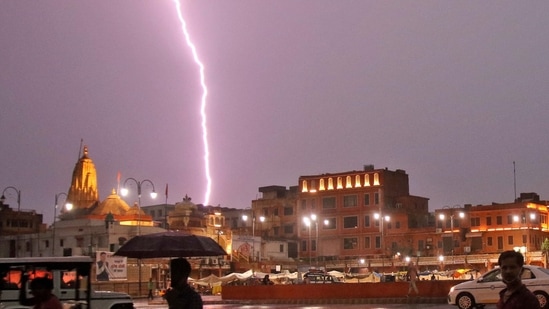 As per the officials, 11 people were killed in Jaipur and eight others were injured when lightning struck them on a hill near the Amber Fort.
It was further reported that some of them were taking selfies on a watchtower while others were on the hill. Meanwhile, those who were on the watchtower fell when lightning struck, the officials added.
Also Read | Petrol and Diesel prices in India: Do you know how much are you paying as tax?
In Kota's Garda village, four people died on the spot after lightning struck a tree under which they were taking shelter. They have been identified as Radhe Banjara alias Bawla (12), Pukhraj Banjara (16), Vikram (16) and his brother Akhraj (13). Also, around 10 goats and a cow were killed in the incident.
Likewise, a 23-year-old shepherd, identified as Tara Singh Bheel, lost his life in Jhalawar's Lalgaon village following a bolt of lightning. Even two buffaloes were killed in an incident.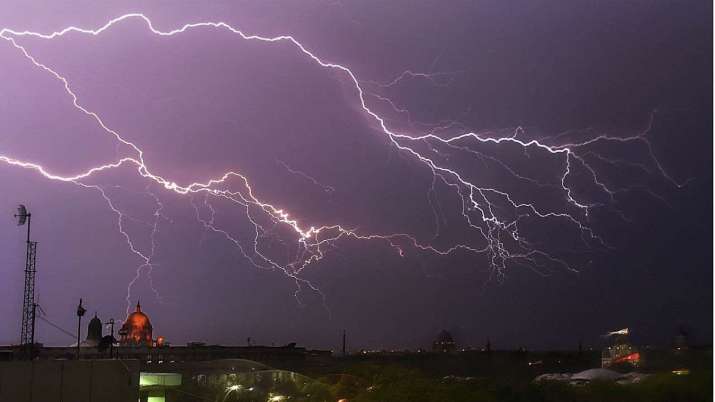 Three children were killed in Dholpur district's Kudinna village. They have been identified as Lavkush (15), Vipin (10), and Bholu (8)
Rajasthan Chief Minister Ashok Gehlot expressed grief over the loss of lives. He also announced an ex gratia of Rs 5 lakh each to the kin.
Similarly, Prime Minister Narendra Modi announced an ex-gratia of Rs 2 lakhs each from PM National Relief Fund to the next of kin of those who lost their lives due to lightning in parts of Rajasthan. Rs. 50,000 would be provided to the injured.
-PTC News