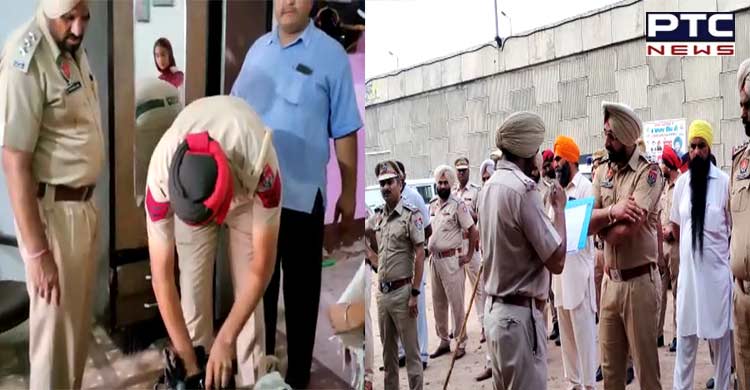 Jalandhar, July 9: As many as 300 policemen raided drug den Bhogpur of Punjab's Jalandhar district, according to sources.

As per the reports, the police conducted a special search operation and raided many houses, confiscating15 grams of heroin along with other narcotics.
The sources added that one woman was also held by police during the raid.
After compiling a list of places to raid, the police team headed by Swapan Sharma, SSP Jalandhar(Rural), initiated action against drug traffickers and conducted searches in 13 houses. A woman was detained during the raid after 15 grammes of heroin and other contraband items were found in her home.
Also Read | Setback from HC; Chandigarh's St Kabir School loses minority status quota
According to SSP Sharma, the raid was conducted in accordance with strict directives from senior officers and complaints from the locals. The SSP had earlier carried out search operations in Ganna Pind and seized substantial amounts of drugs. During the raid, several people were taken into custody.
"The locals have complained that they have been boycotted due to numerous drug activities in the village and as a result youths are not getting married," said SSP Sharma.
Drug dealers often manage to escape when police conduct a raid, he continued.
Also Read | India's forex reserves dip $5 billion amid depreciating rupee
-PTC News