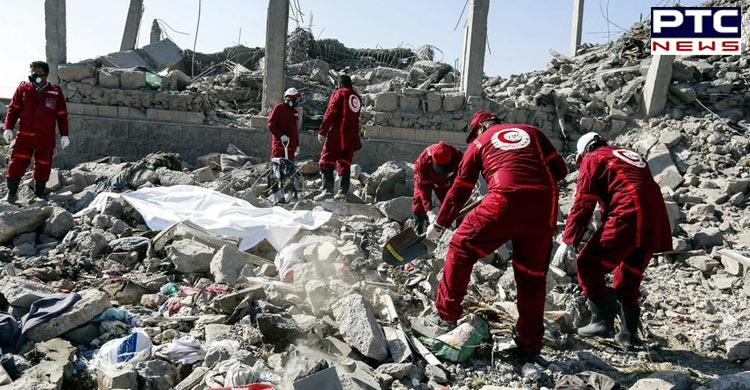 At least 16 persons, including seven children were killed in a Saudi-led air strike. A house and a mosque were destroyed during the air strike in Yemen's northern province of Amran early on Monday.
https://twitter.com/ANI/status/1176441885390331904
The ANI quoted AFP news agency as saying, "Seven children among 16 were killed in air strikes in Yemen." Earlier, Houthi military spokesman Yahya Sarea described the new wave of airstrikes as a "dangerous escalation". This came two days after Houthi leader Mahdi al-Mashat said Houthi and Saudi sides should refrain from missile attacks and engage in a peace process.
Afghanistan: 34 People including women and children killed in a Highway bomb blast
Saudi Arabia has been leading an alliance with the Arab military against Iran-allied Houthis in Yemen for more than four years to support the government of Hadi.
-PTC News