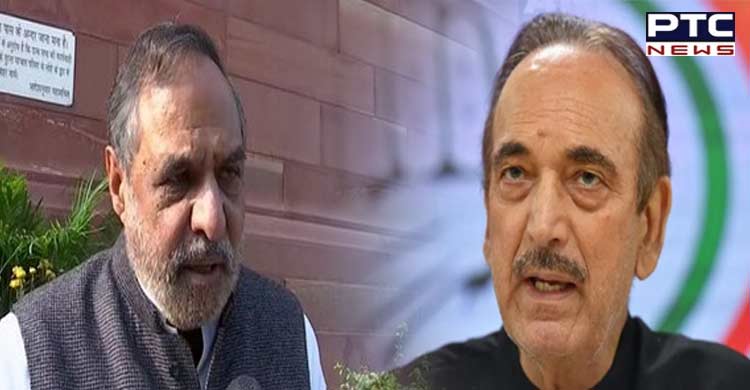 New Delhi, August 21: In yet another blow to the Congress party, veteran leader Anand Sharma resigned from the post of steering committee chairman for the Himachal Pradesh assembly polls on Sunday.

He made his resignation from the position in a letter to Congress interim President Sonia Gandhi.
Citing the reason for his departure, sources said that the senior leader was feeling ignored and sidelined for the decisions regarding the Himachal Pradesh assembly polls. He will, however, continue to work as a CWC member and another post for the party, sources added.
The development comes days before the Himachal Pradesh state assembly elections.
This is the second setback for Congress in recent days after Gulam Nabi Azad's resignation as chairman of the campaign committee following the writing of a three-page letter to Sonia Gandhi.
According to sources, Azad expressed his displeasure over certain appointments to the PCC and other committees for the elections in Jammu and Kashmir in his resignation letter by requesting that another significant person be given the position of the campaign committee chairman.
Also Read | No plan to import wheat as sufficient stocks available: Govt
However, some claim that Azad refused to head the Jammu and Kashmir Campaign Committee because of health concerns.
Recent events have once again raised the possibility that the G23 camp, or party critics, could become a problem for the Congress Party.
For the record, on Tuesday, Congress set up the campaign committee, political affairs committee, coordination committee, manifesto committee, publicity and publication committee, disciplinary committee and Pradesh election committee for Jammu and Kashmir.
Also Read | Police detain farm leader Rakesh Tikait on way to protest at Jantar Mantar
-PTC News