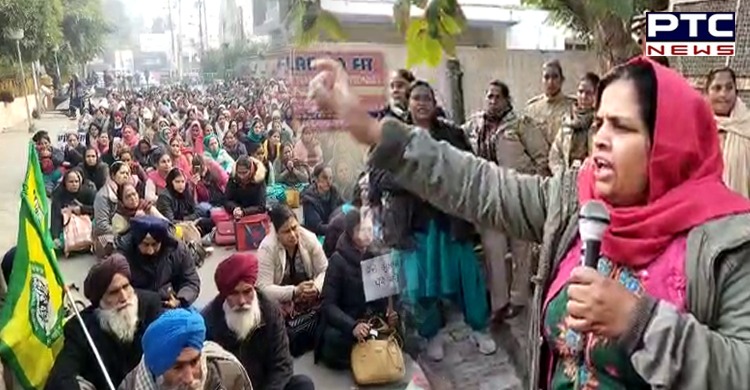 Amritsar: Multipurpose health workers on Thursday launched a dharna outside the residence of Punjab Deputy Chief Minister and Health Minister Om Prakash Soni in Amritsar. The protesters also raised anti-government slogans.

The health workers had earlier blocked the Bhandari bridge and raised slogans against the Punjab Government.
Also Read | Group Captain Varun Singh, lone survivor of IAF helicopter crash, dies
Due to the blockade at the Bhandari bridge, commuters faced long traffic jams. The protesters called off the dharna following an assurance by the administration.
Also Read | First death due to Omicron variant confirmed in UK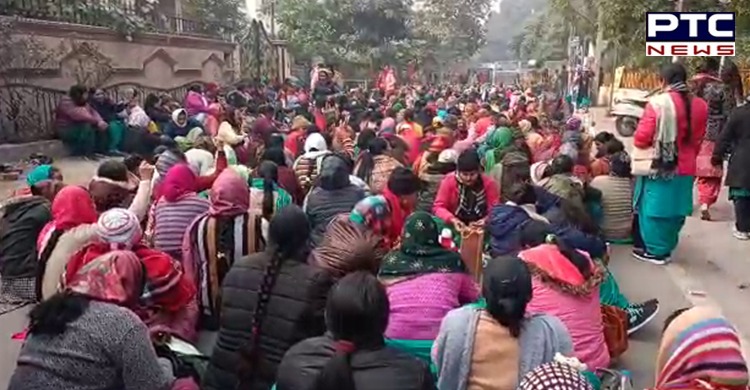 A protester said that the government was wasting time by luring them and making false promises.
These multipurpose health workers again staged a protest outside the house of Deputy CM OP Soni on Thursday after not agreeing with the administration.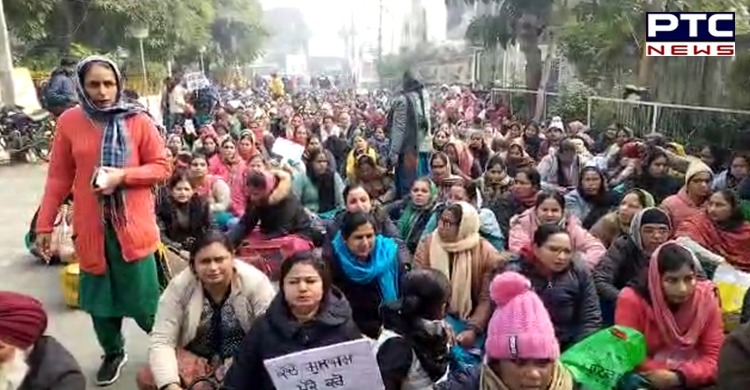 Multipurpose health workers demand that their services be regularised as soon as possible. A protester said that they have served the people during the Covid-19 pandemic. The workers have been constantly working in the hospitals and have served people by leaving their children at home, he said.
"We have been asking the government to regularise us but we have not been regularised yet," he added.
The protesters also said that if the government would not listen to us, the protest would turn violent and that the Punjab government alone would be responsible.
-PTC News