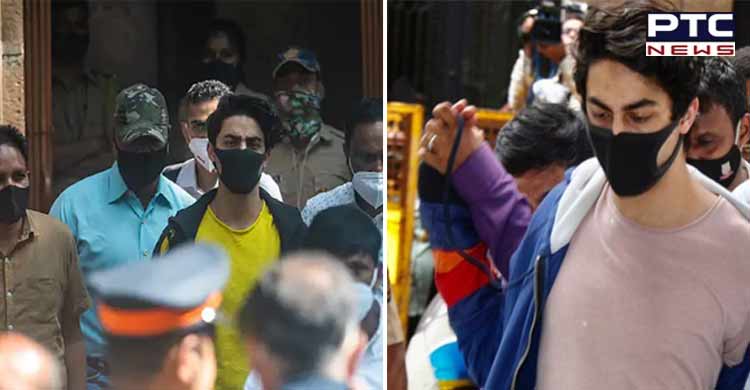 Aryan Khan Drug case: The Narcotics Control Bureau's (NCB) vigilance department has submitted a report pointing to irregularities and "suspicious behaviour" on the part of seven to eight NCB officers in the investigation of the Cordelia cruise drugs case, in which popular Bollywood actor Shah Rukh Khan's son Aryan Khan was arrested last year.

The NCB's Vigilance team investigating the Aryan Khan case filed its inquiry report in Delhi headquarters on Tuesday, stating that "many shortcomings were found in the investigation."
When the Aryan case was being probed, the Mumbai NCB was led by Sameer Wankhede, and the NCB had noted irregularities and "suspicious behaviour" on the part of seven to eight officers.
According to the report, Aryan Khan was "deliberately targeted."
"The investigation team of NCB has found the role of 7 to 8 NCB officers suspicious in this case. The Vigilance team of NCP found in its investigation that the Aryan Khan case was not investigated properly as Aryan Khan was deliberately targeted and why it was done is not yet known," the NCB report asserted.
Also Read | Congress presidential poll results: Counting begins
Aside from Aryan Khan's case, shortcomings in the investigation of other cases were discovered, and the Vigilance team reported on all of them to the Delhi Headquarters.
In its report, the vigilance team also recommended action against the officials posted to the Mumbai NCB unit, including the name of the Mumbai NCB's zonal director.
The NCB has recorded the statements of 65 people.
The Central Government, on the other hand, directed the authorities in May to take appropriate action against former Narcotics Control Bureau (NCB) official Sameer Wankhede for his shoddy investigation into the cruise drug bust case involving Aryan Khan.
The Centre's intervention came shortly after the NCB gave a clean chit to Aryan Khan and five others and did not file any charges against them due to a lack of evidence.
Also Read | New Omicron variant in India: Union health minister stresses on Covid appropriate behaviour 
-PTC News with ANI inputs