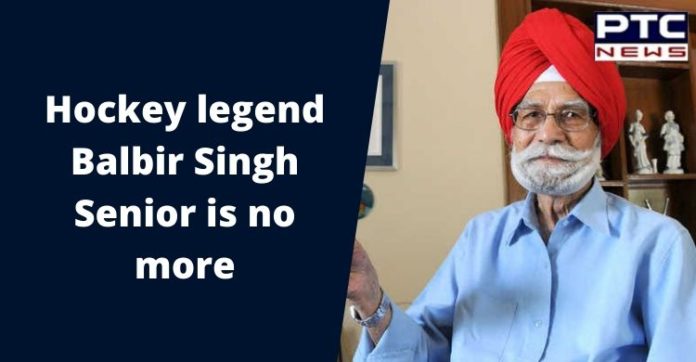 Hockey legend Balbir Singh Dosanjh is no more. Three-times Olympic gold medalist and one of the last surviving members of the 1948 London Olympics champion hockey team, he breathed his last at a Mohali hospital this morning. He was on a ventilator after he had a series of heart attacks. Besides he was suffering from the acute respiratory syndrome.
Balbir Singh Senior, who retired as Director of Sports, Punjab Government, was living in Chandigarh with his daughter Sushbir, and grand son Kabir Bhomia. A great centre forward, Balbir Singh Senior held several records, including the scoring maximum number of goals in an Olympic final. Senior-most of all Balbirs, he played for Punjab police before joining the Punjab Sports Department.

Balbir Singh Senior, who was an exponent of yoga, was the Coach-cum-Manager of the Indian hockey team that won the 1975 World Cup in Kuala Lumpur. It was the only time India won the coveted Cup. Balbir Singh Senior was a member of the Olympic champion Indian hockey teams in 1948, 1952 and 1956.
His biography, the Golden Hat Trick was written by late Samuel Banerjee, the then Sports Editor of The Tribune. Besides Balbir Singh Senior or Balbir Singh Dosanjh, other Balbairs to play for India include Balbir Singh Grewal or Balbir Railways, Balbir Singh Kular or Balbir Services, Balbir Singh Kular of Punjab Police, Balbir Randhawa of Indian Navy and Balbir Singh Kular or Balbir Junior, also from Services.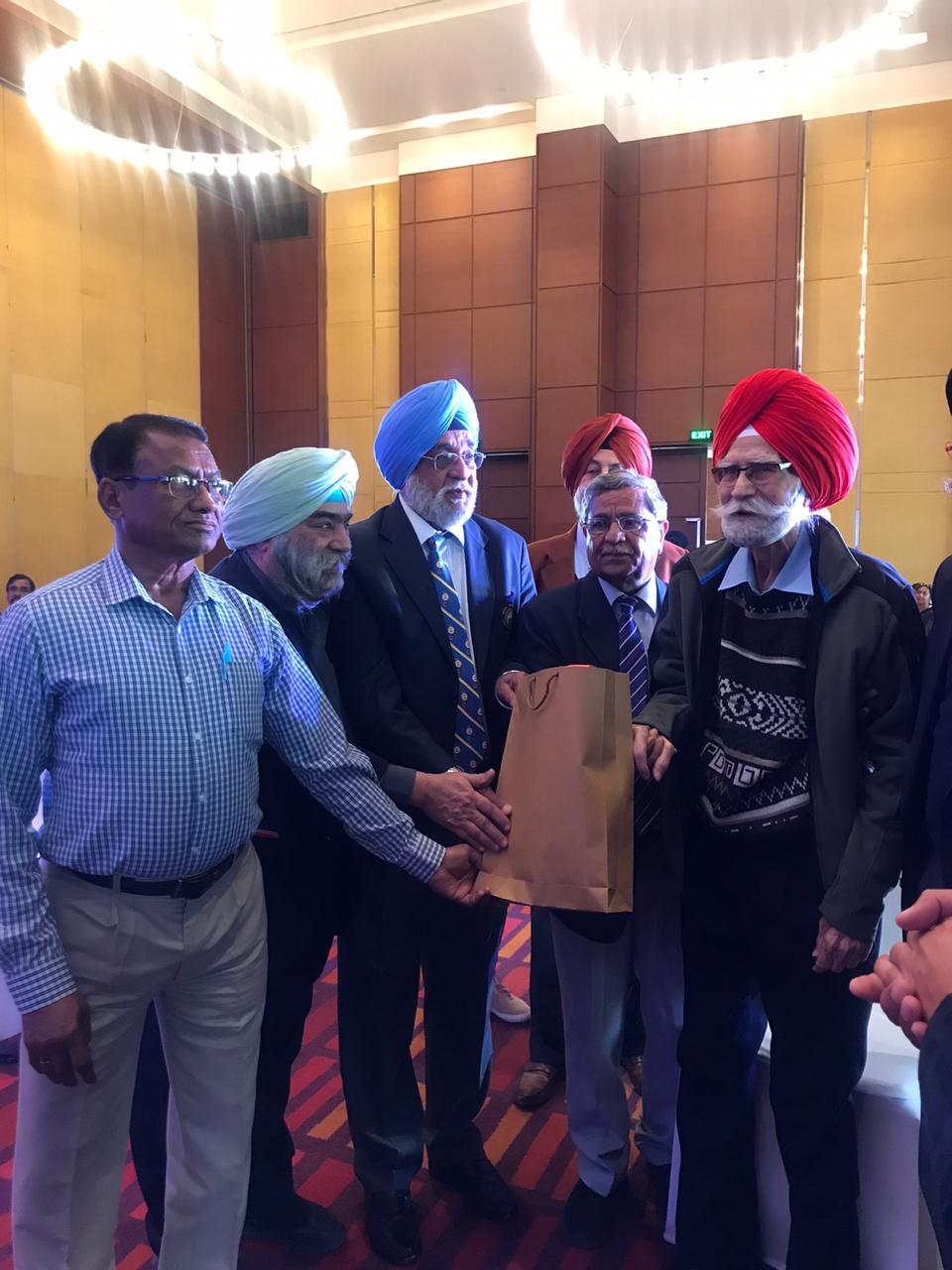 Also Read | Chandigarh: Sports complexes and stadia open after SAI issues SOP for training
Balbir Singh Senior was the first player from Independent India to win a gold medal in three consecutive Olympic Games starting with London 1948. There had been a strong demand to honour Balbir Singh Senior with Bharat Ratna as he was the player of Independent India to win three gold medals as well as lead India to its sole World Cup victory in Kuala Lumpur in 1975.
-PTC News