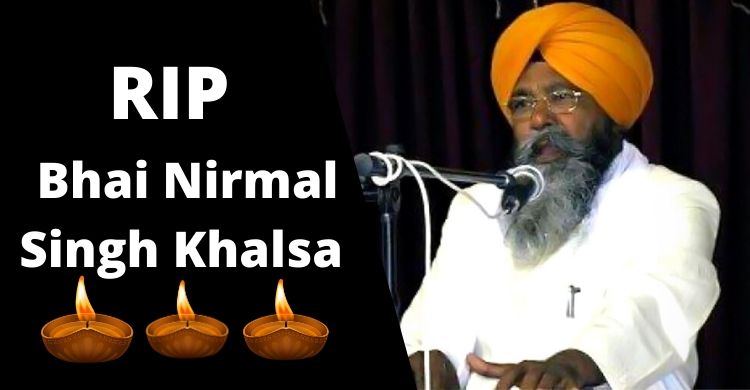 Bhai Nirmal Singh Khalsa Death: Former Hazuri Raghi of Sri Harmandir Sahib (Golden Temple) Bhai Nirmal Singh Khalsa died on Thursday due to coronavirus. It is the fifth death due to coronavirus in Punjab. He was admitted to a hospital in Amritsar where he was put on a ventilator. The risk factor increased due to his issues of bronchial asthma.

Bhai Nirmal Singh Khalsa tested positive for coronavirus in Amritsar on Wednesday. According to the information, he had recently visited England. Meanwhile, the police has sealed the area around his residence to check the further spread of the pandemic. As per the report, Bhai Nirmal Singh Khalsa had two initial coronavirus tests returned negative, however, the third test was reported as positive by the health officials.

Meanwhile, the civil surgeon stated that his two daughters, son, wife, a driver, and six others have been isolated at a hospital and their samples have been taken for testing. Bhai Nirmal Singh Khalsa was awarded the Padma Shri in 2009.
https://www.facebook.com/ptcnewsonline/videos/209079257088611/?t=1
Earlier on Wednesday, five cases of coronavirus were reported from Punjab. Three from Mohali, one each from Ludhiana and Amritsar. Likewise, a 65-year-old man who tested positive for COVID-19 in Nayangaon, Mohali, passed away on Tuesday.
https://www.facebook.com/ptcnewsonline/videos/216853829405109/?t=6
Also Read | Here's the list of people from Punjab who attended religious congregation in Nizamuddin
The first death was reported when a man, Baldev Singh, who died due to heart attack in Nawanshahr, later tested positive for the pandemic. Another death was reported when, a man identified as Harbhajan Singh, a resident of Hoshiarpur passed away in a hospital in Amritsar. Also, a 42-year-old Pooja passed away earlier this week in Ludhiana.
-PTC News