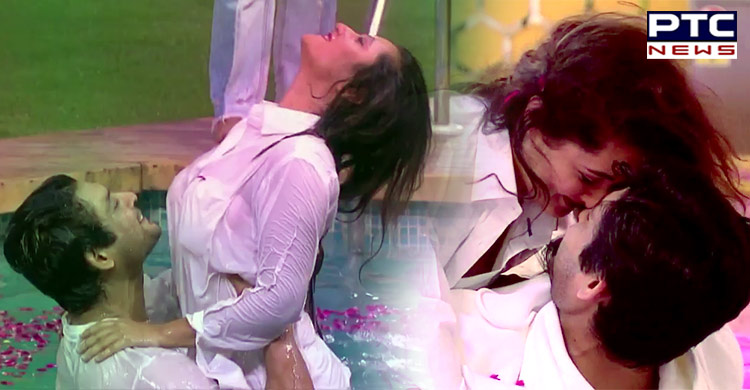 Bigg Boss 13: While Siddharth Shukla and Rashmi Desai were fighting with each other, the reality show has organised a task where the duo is back in romance. Both Rashmi and Shukla had earlier shared screen together and even did romance there. Likewise, Bigg Boss had given task to Shehnaz Gill to direct the video. Shehnaz had been handed over the mobile phone to shoot their romance.
Shehnaz said, "I am the Director." In a promo released, Shehnaz was directing Rashmi and Shukla for the shots, while Aarti was assisting her. This is surely going to be a new turn in between Rashmi and Siddharth. Both of them hated each other, since they went into fight for the first time. Meanwhile, all the housemates had tried to sort out the things in between them.
https://www.ptcnews.tv/bigg-boss-13-salman-khan-bashes-siddharth-shukla-for-pushing-asim-riaz/
While all the housemates failed, Bigg Boss played the trump card and gave them the task. In a video, Rashmi and Shukla were seen in white dress having quality time on bed (with direction of Shehnaz). Likewise, both of them shared some lovely moments in the swimming pool as well. In another promo released, Siddharth Shukla and Rashmi Desai were seen having fun together in nomination task.
-PTC News