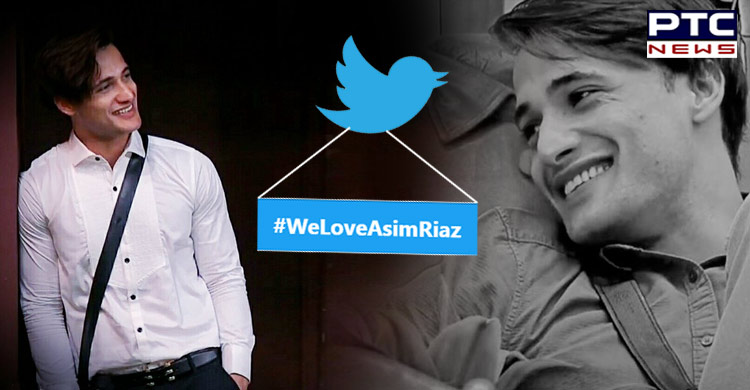 Bigg Boss 13 contestant Asim Riaz is trending again soon after a trend Asim Riaz Fever vanished. Asim is being loved for his personality and his guts. Currently, he was seen in fight with Siddharth Shukla, who was once his buddy. However, despite fight the duo won the task, where partners were to do a marathon with their hands being tied. Their opponents were Arhaan-Khesari and Vikas (Hindustani Bhau)-Vishal.
A twitter handler wrote: "Strength does not come from winning. Your struggles develop your strengths. When you go through hardships and decide not to surrender, that is strength." Another user said, "Asim has been giving the most TRP this week for the show even if he's the least paid contestant and they ignore him and his issues every weekend while they give importance to irrelevant matters."
https://www.ptcnews.tv/bigg-boss-13-tweeple-pours-love-for-asim-riaz-fever-as-he-decodes-shehnaz-gill/
Meanwhile a social media user called him hero and said, "Asim Riaz's journey is like a hero, the way he entered and people started calling him quitter, ignoring, targeting. But he believes in himself and became highest vote gainer. The hope was that he would shine so quickly and would make a big achievement. I wish him all the best."
"Asim Riaz, name of the game is to lead without a title or any non celeb face.
We love Asim for his fearlessness, his honesty and ability to stand for what's right. He has no fear of losing, he is just playing his game wisely like a Champ," wrote another user.
Here's what Tweeple have to say:
https://twitter.com/fairy__fk/status/1195637623697444864?s=20
https://twitter.com/fairy__fk/status/1195645537145344001?s=20
https://twitter.com/SampurnaSinha1/status/1195641009666846720?s=20
https://twitter.com/Alisha_BB13/status/1195665103141519361?s=20
https://twitter.com/RibhuGhosh10/status/1195665149719244800?s=20
https://twitter.com/iDaringbaaz/status/1195644611571503105?s=20
https://twitter.com/SobiaKhan_SK/status/1195623695126892544?s=20
-PTC News