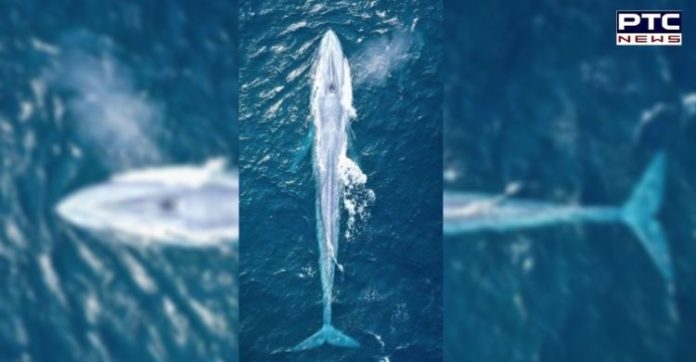 A blue whale was spotted off the coast of Sydney, Australia last month; it is believed that it was the third sighting of the endangered sea creature in these waters over a century.

A Sydney-based photographer named, Sean K was able to capture the photographs of the majestic blue whale as it swam along the coast near the beach town of Maroubra, New South Wales.
He posted the picture on Instagram writing, "I'm speechless but could blurt out a million things at the same time,"
"Yesterday watching a lot of humpbacks travel south in my usual spot at Maroubra, one of the great wonders of the magical ocean appeared in-front of me: a blue whale," he added.
According to officials from the New South Wales National Parks and Wildlife Service (NPWS), the whale may have measured more than 25 metres (82 feet) in length and weighed over 100 tonnes (100,000 kg).
Andrew Marshall, an NPWS ranger said, "The blue whale is the largest animal on the planet yet despite its size it could have easily slipped by Sydney's coast unnoticed,"
Also Read | 5 ways you can improve your mental health
Despite its large size, blue whales are mostly invisible even to experienced whale-watchers, Marshall claimed. "They are not often seen because they tend to live very far out to sea, their populations are widely dispersed and we have very limited data on its migration and critical habitat."
-PTC News