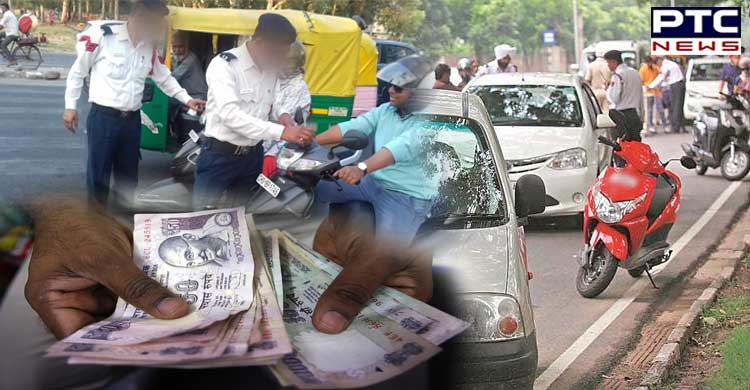 Chandigarh: The UT police department on Friday dismissed two traffic policemen and initiated proceedings for an FIR against them after a Haryana resident accused them of taking a Rs 1,000 bribe from him in lieu of sparing him a challan. The accused cops have been identified as head constable Jagjinder Singh and constable Sachin Kumar.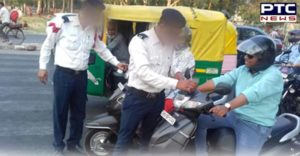 Sources said the complainant, Gurmeet Singh, a resident of Rohtak, Haryana, was stopped by the accused at Piccadily Chowk in Sector 35, Chandigarh. Gurmeet Singh came to Chandigarh with his wife and daughter, who had to appear for an exam. The police stopped them saying he had jumped a red light.
https://www.ptcnews.tv/new-traffic-rules-3-auto-rickshaw-drivers-charged-rs-9400-rs-27000-and-rs-37000-in-gurugram/
In his complaint, Gurmeet said when the policemen told him he would have to shell out a fine of Rs 10,000, he gave them a bribe of Rs 1,000 and was let off without a challan. Police officials said a case has been registered under the Prevention of Corruption Act against both the cops.
-PTC News