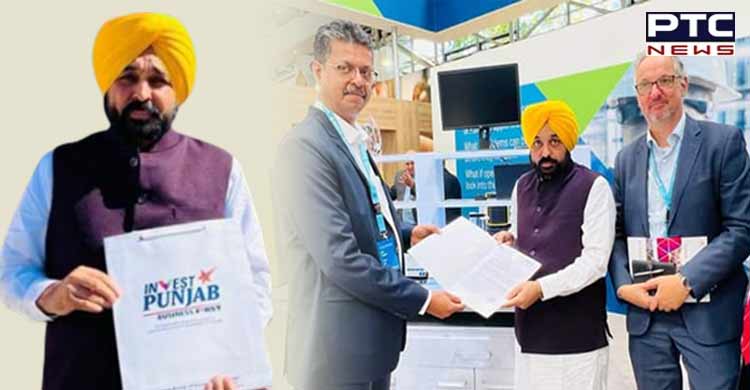 Germany, September 13: Punjab Chief Minister Bhagwant Mann, on the first day of his visit to Germany held discussions with various renowned companies calling Punjab a priority destination for investment and invited them to invest in Punjab.

Also Read | Chandigarh: Police arrest 21 for fraud, extortion through Chinese apps
He was invited to join Drink Tech 2022, the world's leading trade fair for the food industry. During a one-on-one discussion with industry leaders at the event, he extended a warm invitation to global industrialists to join the Progressive Punjab Investor Summit on February 23-24, 2023.
During the event, Bhagwant Mann interacted with leading companies like Zeppelin, Bueller, Prominent, Donaldson, Igus, Cipriani Harrison Valves, Pentair and others in Punjab industries like oilseed processing machinery, industrial air filtration systems, purification technology, measurement of chemicals in water. , discussed various technology solutions for tossing equipment for chemicals, biomass to energy conversion, industrial water treatment and others.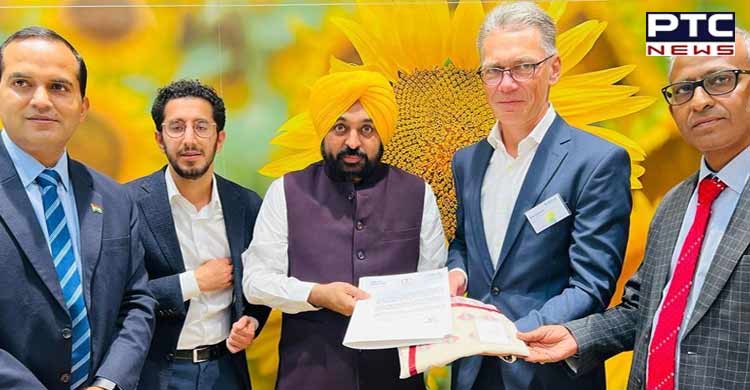 During the conversation, the Chief Minister gave information about the favorable industrial environment of Punjab and asked the companies to invest in the state. He said that Punjab has long been known as the grain storehouse of India and the food processing sector has contributed significantly to the progress of the state. Bhagwant Mann said that the state government is ready to give full support to global industries to establish their business in Punjab.
Describing Punjab as the most preferred place to do business, the Chief Minister said that companies would benefit greatly from investing in the state. He said that the overall development and prosperity of the state is due to its complete brotherhood, peace and harmony. Bhagwant Mann urged the industrialists to take maximum advantage of the better industrial environment equipped with quality infrastructure, electricity, skilled human resources and other facilities to expand their business.
Chief Minister said that the pro-investment policies of the state government provide a conducive environment for industrial development in the state along with industrial peace and state-of-the-art infrastructure. He said that earlier single window service was just a pretense, which not only discouraged potential investors but also hampered the industrial development of the state. Bhagwant Mann said that his government has ensured that the single window system works as a real facility for entrepreneurs willing to invest in the state.
Extending a warm invitation to industrialists, the Chief Minister said that the state government is always ready to adopt new ideas and innovations to boost industrial development in Punjab. He envisioned that this visit would give a big boost to the process of industrialization in the state. Bhagwant Mann said that the day is not far when Punjab will emerge as the industrial hub of the country. Meanwhile, major companies gave a positive response to the Chief Minister and assured him to invest in the state on a large scale.
Also Read | NIA crackdown on gangsters, raids houses of Lawrence Bishnoi and others
-PTC News