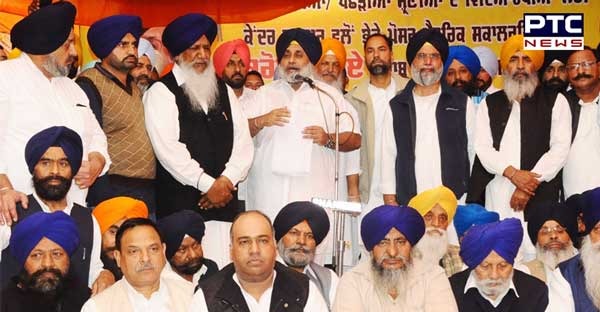 Congress denying education to dalits- Sukhbir Badal
Shiromani Akali Dal (SAD) president Sukhbir Singh Badal today castigated the Congress government for denying education to dalit students by refusing to release Rs 444 crore received from the centre for the SC post-matric scholarship scheme and announced to launch a State-wide agitation to force the Congress to give dalits their due.
Addressing a largely attended dharna outside the Deputy Commisioner's office here which was also attended by SC students and their parents, Sukhbir Singh Badal said it was condemnable that the government had misused hundreds of crores sent by the centre for the SC scholarship scheme. He said this gross discrimination had resulted in one lakh less dalit students enrolling in colleges this year.
Stating that the SAD-BJP government had extended the scholarship to more than ten lakh students during its tenure, the SAD president said the present government was denying the same despite the fact that the centre was ready to release more funds under the scheme subject to submission of utilization certificates. He said even backward class students were also not being denied the same scholarship with the government failing to release Rs 22 crore grant received for this purpose.
The SAD president said in case anybody drew up a list of welfare measures initiated in Punjab they would find out that each single facility given to farmers, dalits, old aged or girls had been initiated by S Parkash Singh Badal. He said be it the 'shagun' scheme to 200 units free power to SC and BC beneficiaries to cycles for girls to 'aata-daal' and old age pension – all had been initiated during SAD-BJP tenure.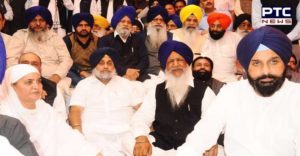 Stating that the Congress party was only giving lies to the people, Mr Badal said the latest lie had been uttered by Congress president Rahul Gandhi in Madhya Pradesh by promising farmers loan waiver to farmers while claiming the same had been done in Punjab. "Rahul should know that the Congress government has reneged on its Rs 90,000 crore loan waiver promise". He said besides closing down all welfare schemes, the Congress government had even closed Sewa Kendras and rural meritorious schools initiated by Sardar Badal.
-PTC News