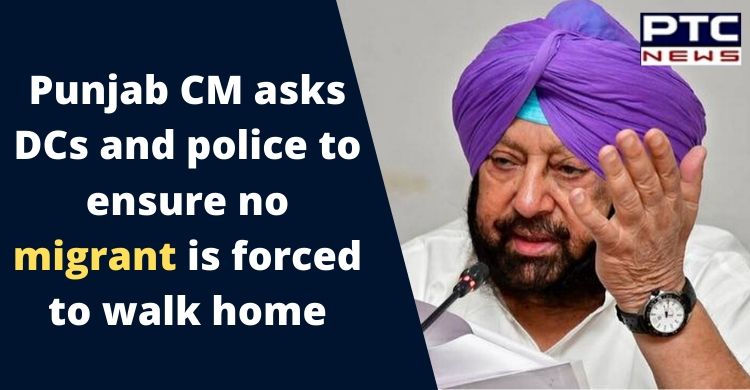 Punjab Chief Minister Captain Amarinder Singh on Sunday directed the Deputy Commissioners and District Police Chiefs to ensure that no migrant is forced to walk home to any other state in the country or to remain hungry while in the state.

The Chief Minister directed the DCs and the police officials that any migrant found walking on the road should be transported by bus by the police to the nearest place from where he can board a train or bus to his native State, even as the 300th Special Shramik Train left the state carrying migrants to Uttar Pradesh. Till they leave Punjab, they should be provided food and water, he further directed the officers.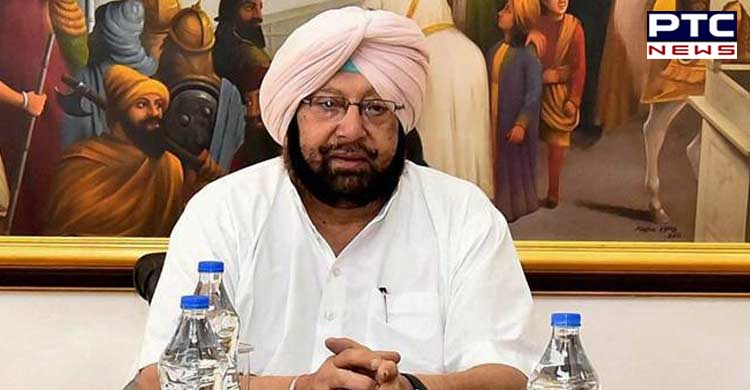 While urging the migrants not to panic, the Chief Minister assured that the state government would make sure that every single migrant who is keen to return home is assisted by the State with arrangements for their free travel and food.
Captain Amarinder Singh also described the migrants as "our fellow Indians who contribute to the State and its economy". "Punjab is your karma-Bhoomi, even if it is not your Janam- Bhoomi," said the Chief Minister to the migrants. He also appealed to them not to try to undertake the arduous journey by foot to their native place as the state government is making all necessary arrangements for their travel by trains or buses.
Also Read | Punjab CM announces 14-day home quarantine for anyone coming to Punjab by domestic flights, trains and buses
The Chief Minister also disclosed that more than 10 lakh persons have registered on the State portal for outbound movement from Punjab. The state government has undertaken a massive validation exercise of all the registered persons by making individual phone calls to re-ascertain whether or not they are keen to return to their native States.
-PTC News