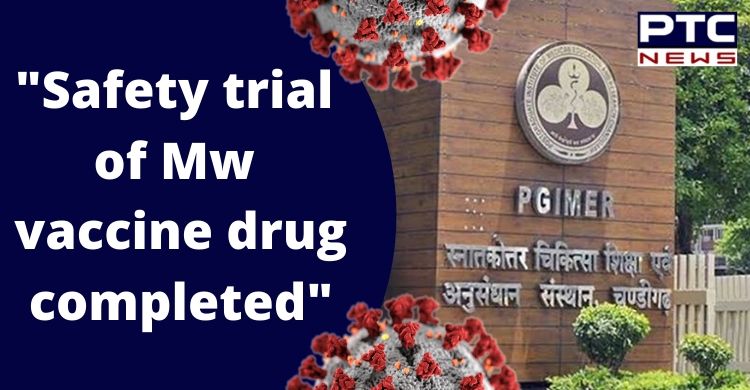 The Post Graduate Institute of Medical Education and Research (PGIMER) Director Dr. Jagat Ram on Sunday stated that the safety trial of Mycobacterium w (Mw) vaccine drug has been completed. However, its actual trial will be conducted on 40 patients in PGI Chandigarh, AIIMS-Delhi and AIIMS Bhopal, Dr. Jagat Ram said.

Last week, the PGIMER had said in a statement that the impact of Mw use on long-term safety and efficacy will only be known after the conclusion of this CSIR-supported clinical trial.
https://www.facebook.com/ptcnewsonline/videos/275839367146086/?t=2
Reportedly, Mw—heat-killed Mycobacterium indicus pranii—was earlier touted as a vaccine for the novel coronavirus. However, the doctors at PGIMER clarified that it was not a vaccine, it is originally developed as an immunomodulator for leprosy acts through the toll-like receptor pathway and enhances host-T cell responses.

In a recently concluded trial, the PGIMER found that Mw reduces the mortality in ICU patients with severe sepsis. It can potentially decrease the cytokine storm seen in COVID-19 patients. It may be of potential benefit in managing coronavirus patients and decreasing mortality.
Also Read | Punjab Government further extends reopening of the government and private colleges and universities
Indian Air Force chopper showed flower petals on PGIMER
An Indian Air Force chopper showed flower petals on the Post Graduate Institute of Medical Education & Research (PGIMER) to express gratitude towards medical professionals. "We appreciate the kind of gesture. It's hugely motivational," said the PGIMER Director Prof. Jagat Ram.
-PTC News