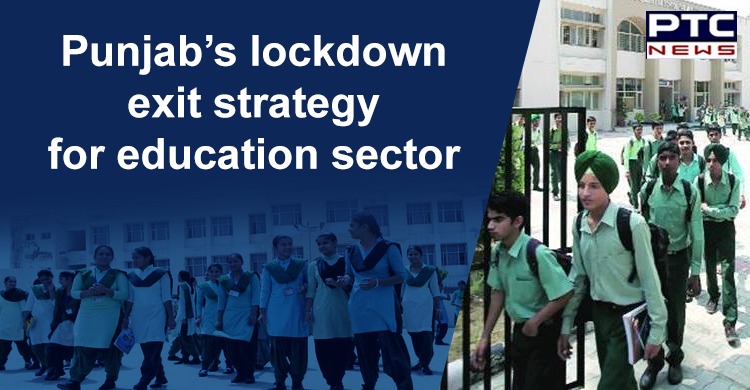 The High Powered Task Force constituted by Punjab government, to come up with a plan on how to exit lockdown, submitted its Lockdown exit strategy report. In the term of the education sector, the panel has suggested conducting the current semester/year exams for final year students to help them explore educational/job opportunities in July/August 2020.

Meanwhile, the results of Classes 5, 8 may be declared based on examinations already conducted and students are promoted in the next class. The Punjab School Education Board (PSEB) may allow schools to declare the results of Class 10 on the basis of the pre-board exams. With the declaration of the results, the students will start preparing themselves for the next class and at the same time, the schools will also be able to enroll students in the 11th class.

For Class 12 students, it is understood that almost 70 percent of the papers have already been completed. Meanwhile, it is recommended that the class 12 students may wait for a while, or in the alternative, the Board may consider holding examination of the remaining papers by creating more centres so that the social distance is maintained.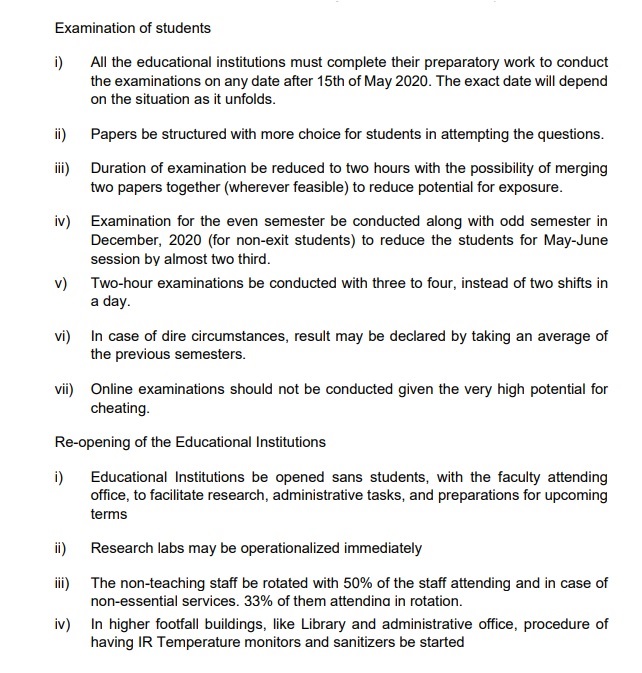 The panel also suggested ensuring the delivery of books. The printing presses need to be allowed to be opened as a special case. At the same time, the Department may collect the books from the old students and the book bank already created in the schools may distribute the old books to the students by keeping liaison with the local community.
Also Read | Punjab lockdown exit strategy report: Freeze DA, wages for current year; recommends expert panel
To resolve the issues for the current semester/year, MHRD portals like SWAYAM, ICAR e-learning portals, and NCERT/ Punjab School Education Board online learning systems can be continued to complete the syllabus since 70 to 80 percent of the syllabus for most of the classes has been completed.
-PTC News