COVID positive UK returnees have gone to nine states including Punjab, the Government has asked all these states to track these travelers as the genome sequencing of samples progresses.
The Centre also stated so far no UK mutant strain has been detected in India.
Also Read | Nagpur COVID-19 positive man has UK travel history
Union Health Secretary Rajesh Bhushan reviewed status of these travelers along with the states where they went. The states are Maharashtra, Karnataka, Telangana, Tamil Nadu, West Bengal, Goa, Punjab, Gujarat and Kerala.
Six government labs have been asked to conduct genome sequences and the states have been advised to follow up.
Health Ministry said, "The States/UTs have been l advised to access the details of passengers from UK to India from the online portal AIR-SUVIDHA and Bureau of Immigration. States/UTs were also asked to send the samples of those found positive to the laboratories identified for genome sequencing,"
Also Read | Canada approves Moderna's COVID vaccine, extends ban on flights from UK
The six labs conducting genome sequencing to look for any signs of the UK mutant COVID strain in travelers are CSIR-Institute of Genomics and Integrative BiologyNew Delhi; CSIR- Centre for Cellular and Molecular Biology, Hyderabad; DBT- Institute of Life Sciences, Bhubaneswar; DBT-InStem-NCBS, Bangalore;DBT-National Institute of Biomedical Genomics (NIBMG), Kalyani, West Bengal; ICMR- National Institute of Virology, Pune.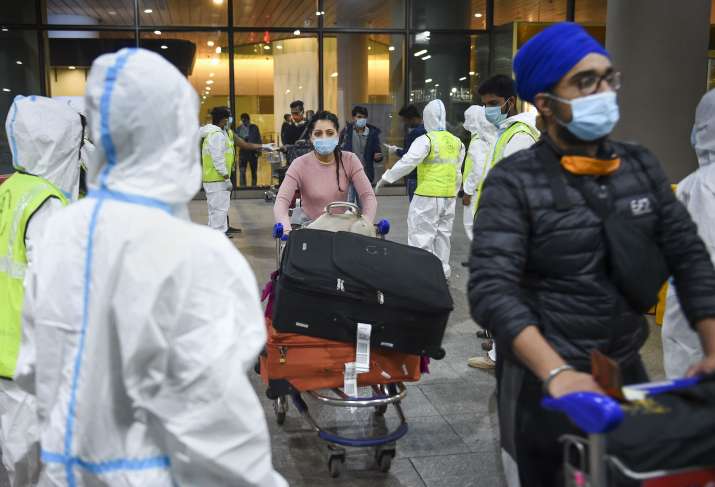 Also Read | US President-elect Joe Biden takes first course of COVID-19 vaccine
The number of such designated labs would increase over time and their details would be shared with the States/UTs.
If found positive with old COVID strain the passengers will be allowed to home isolate and if positive with mutant strain they would have to go to institutional quarantine.
-PTC News