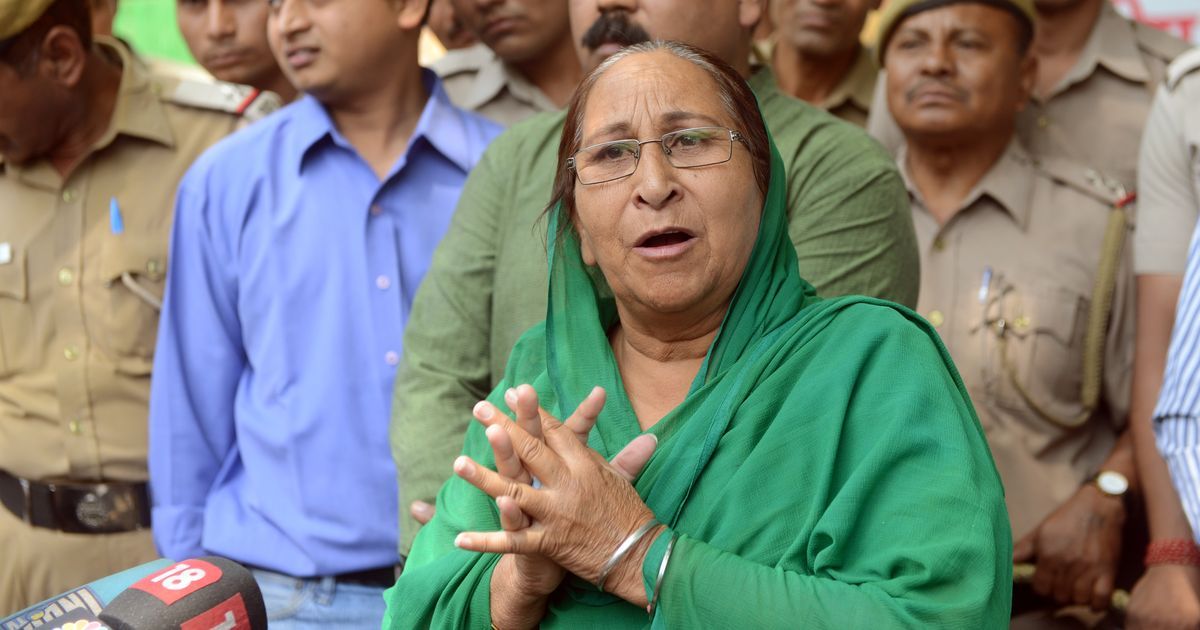 Amritsar, June 26: Sarabjit Singh's sister Dalbir Kaur, who was killed in a Pakistani jail on charges of espionage, died late on Saturday night.

Also Read| Sangrur by-election 2022 Results: Counting to begin shortly
The reason for the death of 60-year-old Dalbir Kaur is said to be cardiac arrest. Notably, Singh's sister had launched a campaign to bring back Sarabjit Singh, a resident of Punjab, from Pakistan to India.
According to the information, the last rites of Dalbir Kaur will be performed today in Bhikhiwind, Punjab. Sarabjit Singh was sentenced to death by a Pakistani court in 1991 on charges of espionage. Sarabjit was killed in April 2013 after a prisoner attack in Lahore.
Dalbir Kaur , sister of Sarabjit Singh, joined Bharatiya Janata Party (BJP) in December 2016. Kaur maintained cordial relation with BJP since 2005 when she was fighting to get her brother out of jail.
Also Read| Punjab: Massive fire engulfs Amritsar's Hotel Pannu International
-PTC News