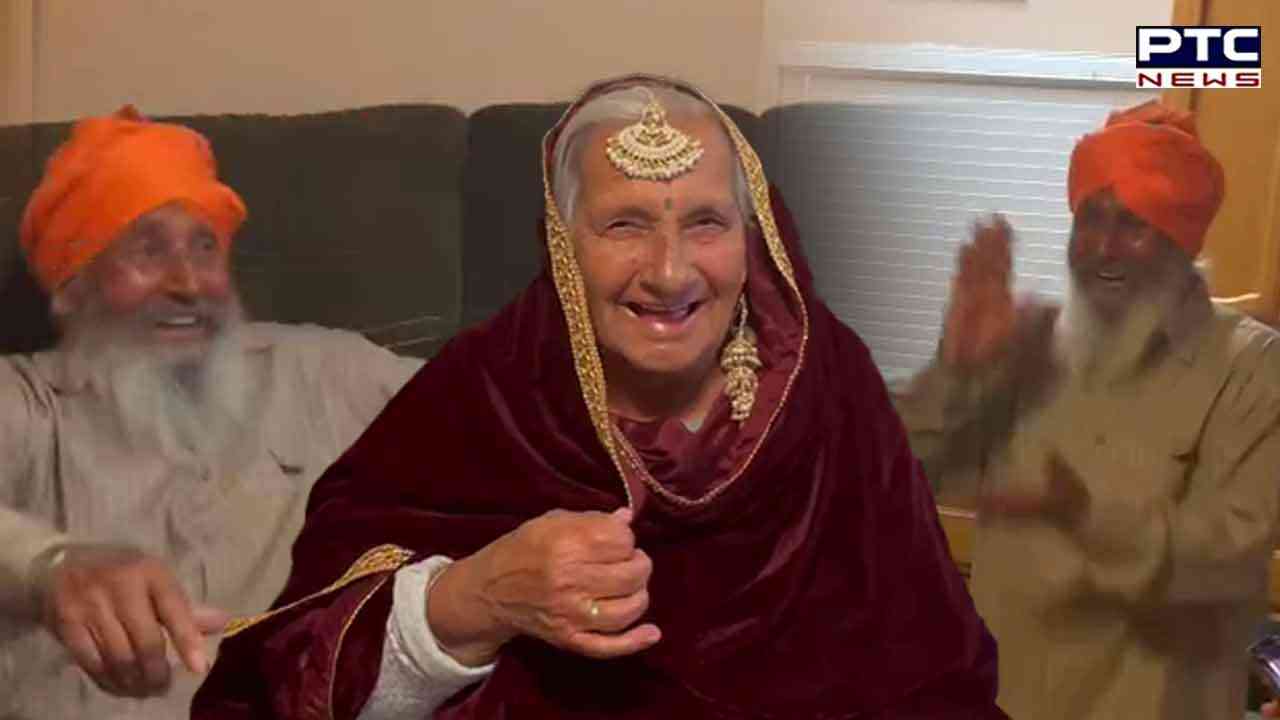 Chandigarh, November 14: It's rightly said that love has no age, no limits and no death. And a viral video, which is the testimony to the fact, has taken the social media by storm. The viral video serves proof to 'tales of everlasting love'.
In the viral video, an elderly Sikh man's adorable reaction on seeing his wife dressed as a bride will surely gives you goosebumps and make ur belief firm that "true love still exists".
Also Read | J-K: Aircraft-shaped balloon in Pakistani flag colours found in Samba; probe on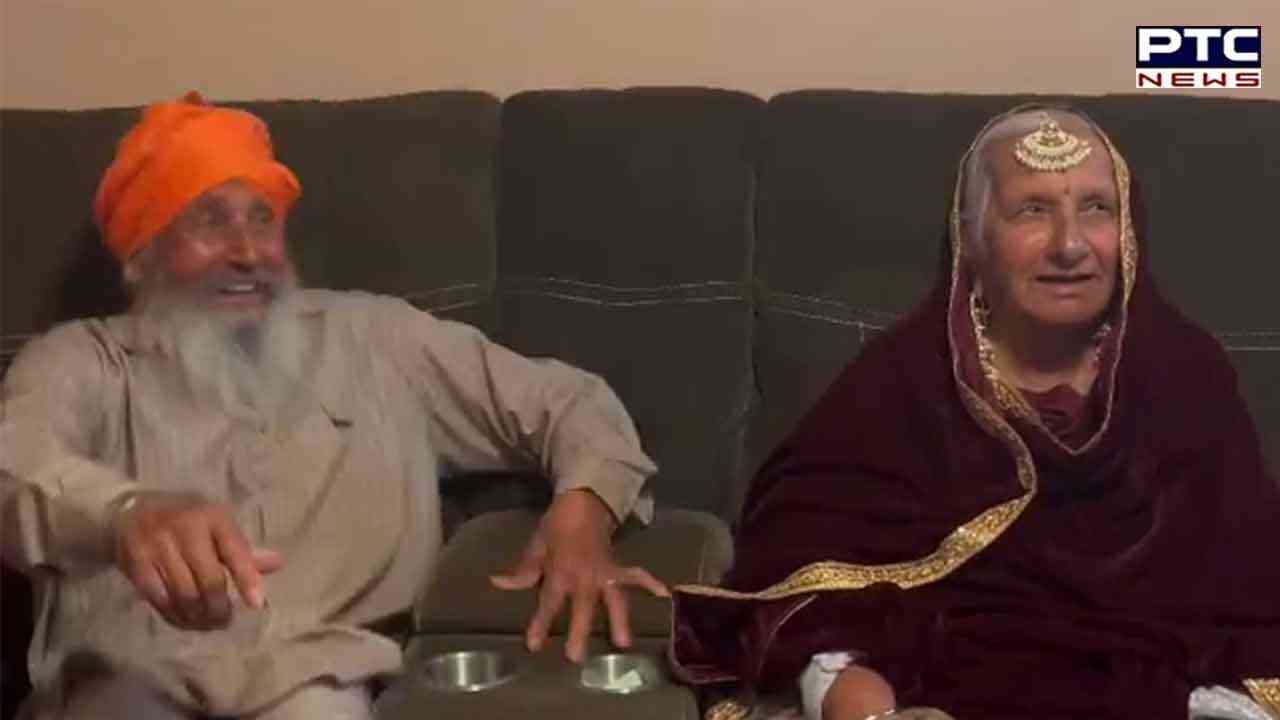 The video has been shared on Instagram by a user named Devika Sandhu. The elderly Sikh man can be seen standing in the kitchen. He starts clapping with joy as he sees a glimpse of his bride seated on a sofa with her wedding dupatta over her head. She keeps clapping in happiness, making 'bibi' feel shy as she smiles.

Also Read | Priyanka Chopra dances to Mithun Chakraborty's 'Ye Raat Mein Jo Maza Hai' with Ruhee Dosani
He is visibly so happy that he can't stop him from going towards his wife of decades to adjusts her dupatta. The couple is surrounded by other family members, who seek their blessings while recording the moment of their eternal love.
"The way Baba fixes Bibi's dupatta," reads the caption.

Watch video
- PTC NEWS