RagNeeti's first Diwali: Love is the most overwhelming emotion. Couples in love have sparked wars and controversy throughout history and grabbed the hearts of the public with the power of their relationships. The grand and dreamy wedding of actor Parineeti Chopra and Politician Raghav Chadha is still the trending the talk of the town.          
This year, on November 12, actor Parineeti Chopra and AAP MP Raghav Chadha on Sunday celebrated their first Diwali as a married couple.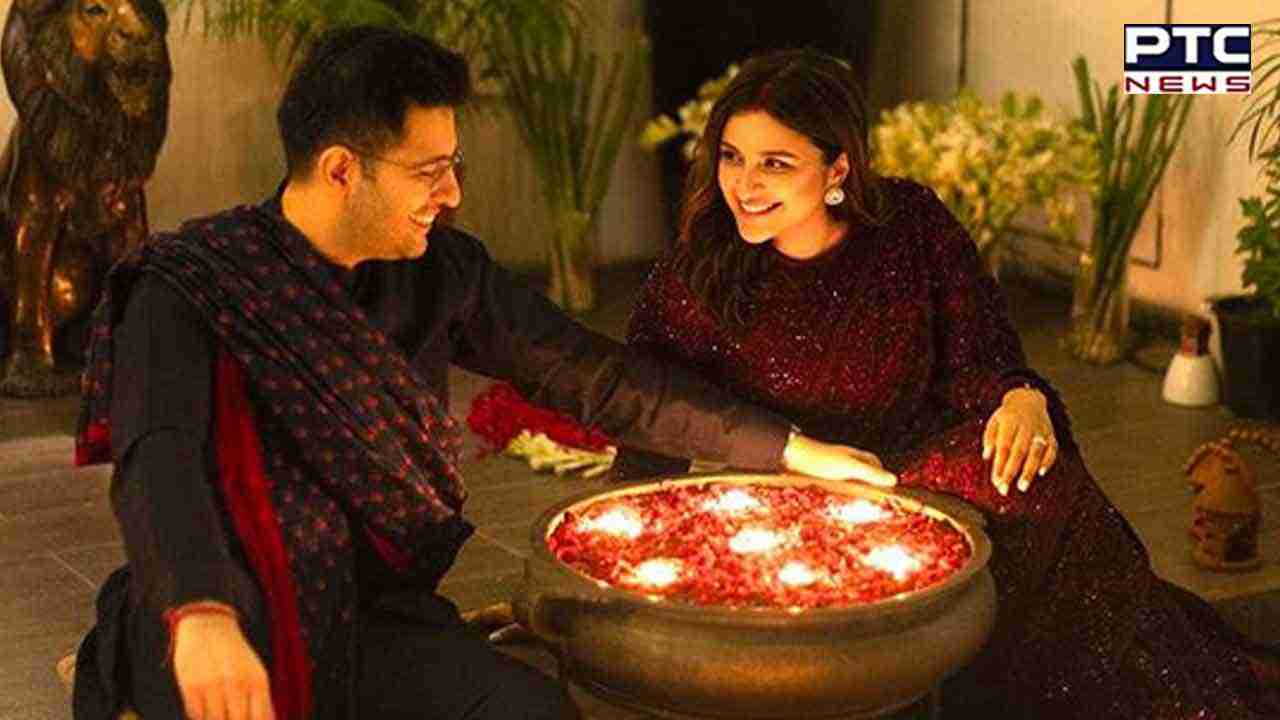 The duo took to their Instagram handles to post the adorable Diwali pictures.  
In one of the images, Parineeti is seen gazing at Raghav's face as he looks at the camera. The other snap shows Parineeti planting a kiss on Raghav's cheek.
"My home ," Parineeti captioned the post.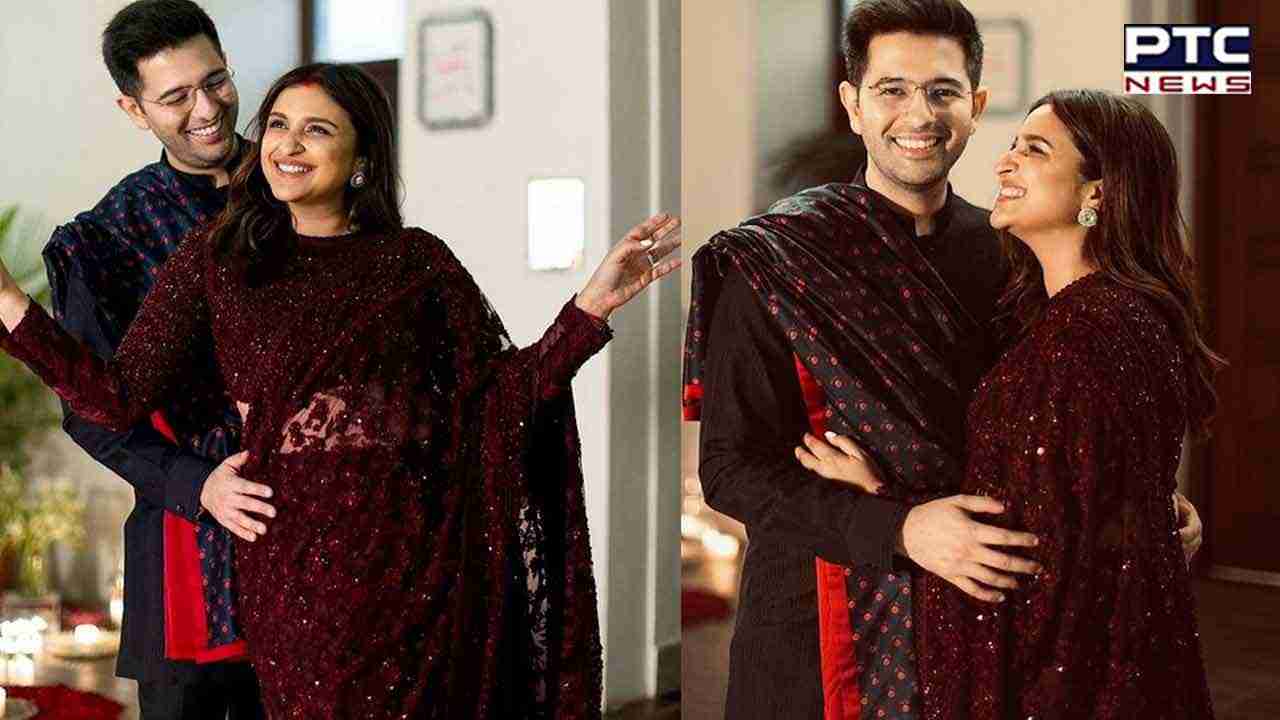 While sharing Diwali pictures on Instagram, Raghav called Parineeti his "firecracker." "First Diwali with my firecracker," he captioned the post.
The most-hyped couple looked extremely appealing in traditional wear. Parineeti opted for a sequined red wine saree, while Raghav wore a black kurta set. In a super-stylish move, he added a contrasting printed blue-and-red drape. 
The much-talked-about wedding of Parineeti Chopra and Raghav Chadha unfolded in the picturesque setting of Udaipur, Rajasthan, and predominantly comprised Chadha's political associates. Notable attendees included Sania Mirza and Manish Malhotra, who had the honor of designing Parineeti's bridal lehenga.
Parineeti Chopra and Raghav Chadha's love story reached a significant milestone when they got engaged amidst the presence of their near and dear ones at Delhi's Kapurthala House in May.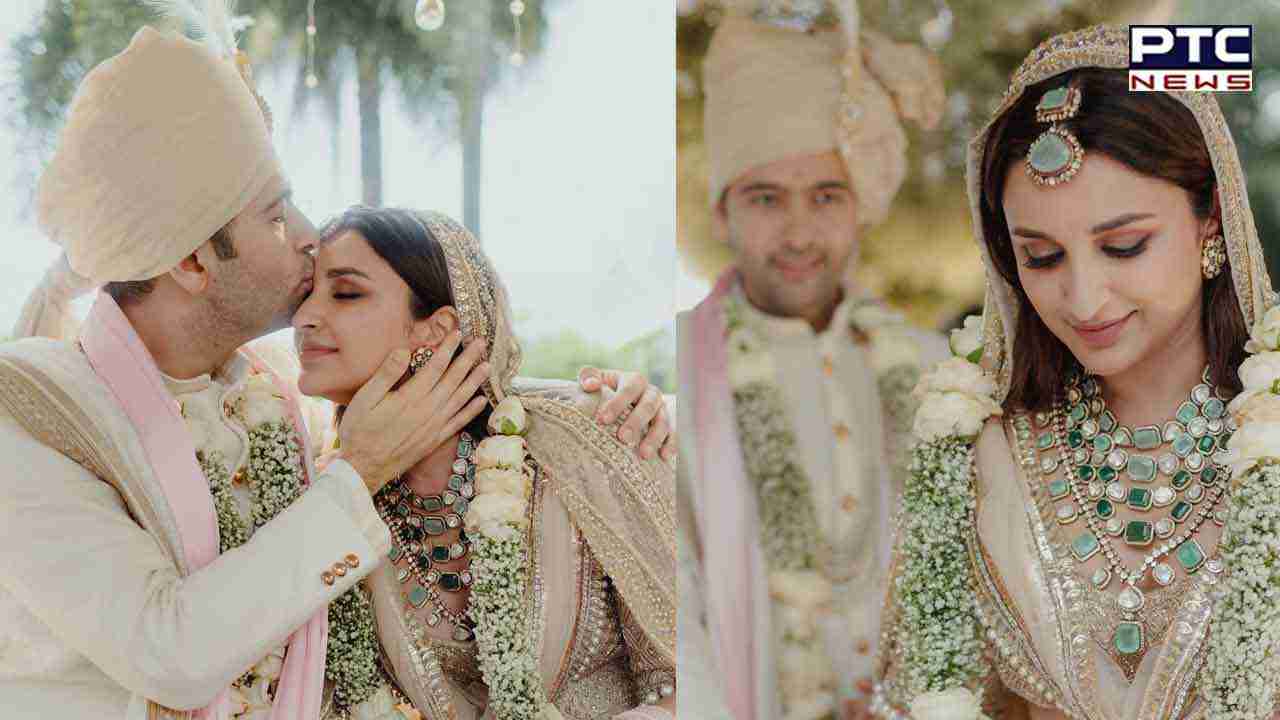 In the midst of their busy lives, Parineeti Chopra and Raghav Chadha have found a way to infuse their relationship with music and emotion. Their love story is a reminder that it's the thoughtfulness and sincerity behind our actions that truly matter and make our bonds even stronger.
Meanwhile, on the acting front, Parineeti was seen in 'Mission Raniganj: The Great Bharat Rescue' opposite Akshay Kumar. The movie was released on October 6. 
- With inputs from agencies
Join Whatsapp Channel