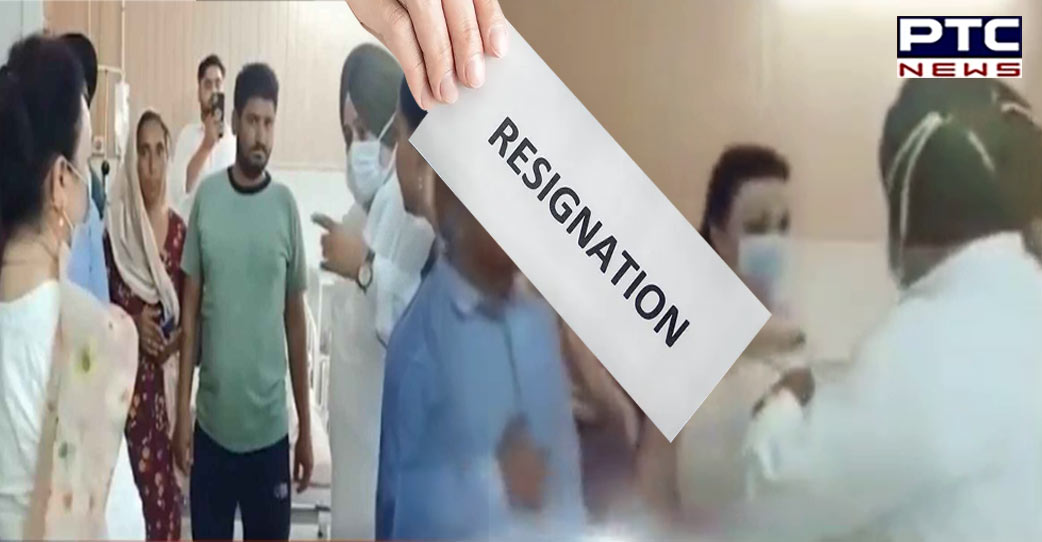 Chandigarh, August 2: Days after Punjab health minister Chetan Singh Jauramajra rapped Kharar SMO Dr Maninder Kaur, the latter has tendered her resignation, sources said on Tuesday.

Notably, Dr Maninder Kaur is the sister-in-law of former Punjab Chief Minister Charanjit Singh Channi.
According to the reports, state health minister Jouramajra along with Anmol Gagan Maan conducted a surprise inspection at Civil Hospital in Kharar on July 20.
The Minister had lashed out at the SMO after witnessing some shortcomings, such as unfunctional fans in wards and unsanitary washroom conditions.
Also Read | Monkeypox scare: Health Minister Mandaviya urges people not to panic
Two days later, the transfer order of Dr Maninder Kaur was issued. However, the SMO tendered her resignation citing personal reasons. According to reports, Dr Maninder Kaur stated that she decided to leave her job due to personal reasons and resigned 10 days ago.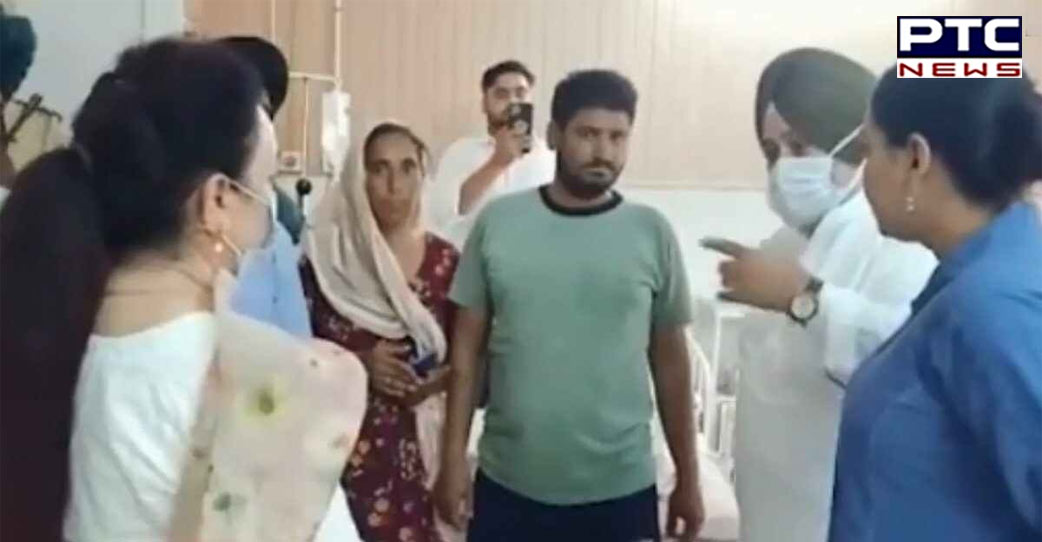 Earlier, health minister Jauramajra found himself embroiled in a controversy, after a video of him behaving "rudely" with veteran surgeon Dr Raj Bahadur went viral.
During an inspection at Guru Gobind Singh Medical College and Hospital at Faridkot on Friday, Health Minister Jouramajra asked Dr Raj Bahadur to lie on a "dirty" patient's bed.
A video of the Minister "forcibly asking the Vice-Chancellor to lie on the bed" has also surfaced on social media. In the video, Jouramajra can be "heard speaking rudely" with the Vice-Chancellor Dr Raj Bahadur over the lack of cleanliness in the medical college.
Also Read | From cutting fodder to dramatic finish at CWC 2022, know all about bronze medalist Harjinder Kaur
-PTC News