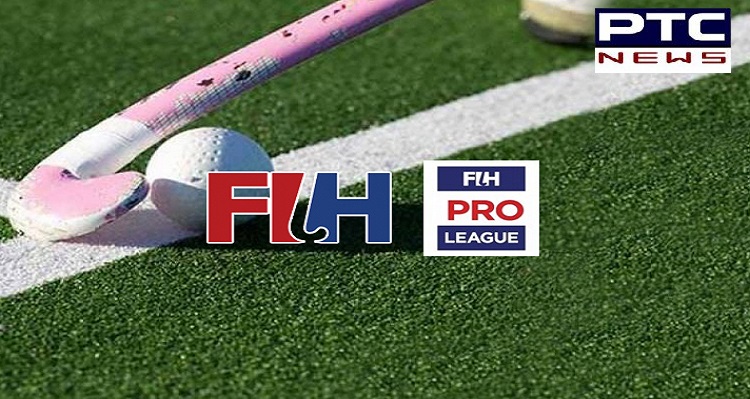 Action, thrill, and excitement will be galore as the climax of the inaugural showpiece event of field hockey – FIH Pro League – is expected the coming weekend. Top four teams in each of the men and women sections will vie with each other for supremacy in the sport.
While the participation of Asian teams was just a token – China took part in the women's league while Pakistan withdrew from men's contest at the last minute – it had worldwide following. North America was represented by the US women's hockey team while Argentina represented the South Americas. The Africas did not send any team in either of the sections while Australia and New Zealand completed the elite group of participants. Hot weather conditions in many parts of the world notwithstanding, the games drew sizeable and knowledgeable crowds.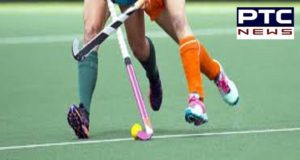 As an experiment, the concept of drawn games was given a go by introducing a penalty shootout that will give the winner a bonus point.
It has been a ground-breaking home and away league involving many of the world's leading hockey nations whose finals will take place in the Netherlands, with Amsterdam's iconic Wagener Stadium providing the stage for the FIH Pro League Grand Final.
The women's semi-finals are scheduled to take place on Thursday 27 June, with two-time world champions Argentina (FIH World Ranking: 4) facing triple Olympic champions Australia (WR:3) before reigning world champions and FIH Pro League table toppers the Netherlands (WR:1) play Germany (WR:5), bronze medalists from the Rio 2016 Olympic Games.. The winners of the women's semi-finals will meet in the title match on Saturday 29 June, with the losing teams go to play off for bronze medal.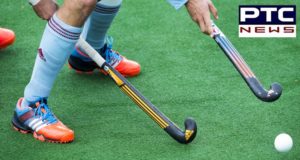 The men's semi-finals – which were finally settled in a thrilling day of action on June 23 - take place on Friday 28 June, with table-toppers Australia (WR:2) facing fourth-place finishers Great Britain (WR:7) ahead of a meeting between world champions Belgium (WR:1) and European champions the Netherlands (WR:3), who finished second and third in the standings respectively. The winners of the men's semi-finals will meet in the title match on Sunday 30 June, with the losing teams playing in the 3-4 play-off.
The eight competing teams have all demonstrated their qualities by consistently getting the required results over nearly six months of competition that have seen over 120 matches take place in Pan America, Oceania, Asia, and Europe. As well as securing qualification for this event, their consistency also saw all eight teams take a significant step towards the Olympic Games Tokyo 2020 thanks to the tickets to the FIH Olympic Qualifiers – which take place later this year – that came with a top-four finish.
27 June 2019: Women's semi-finals
SF2: Argentina (2nd FIH Pro League) vs Australia (3rd FIH Pro League)
Following a disappointing 2018, the return of two iconic figures at the start of 2019 has triggered a renaissance for Argentina. Charismatic tactician Carlos Retegui – who guided Argentina's men to Olympic gold at Rio 2016 and also Las Leonas to World Cup glory in 2010 – has restored self-belief, while Carla Rebecchi's comeback after two-and-a-half years has also played a big role in the revival. Rebecchi, Rosario Luchetti and goalkeeper Belen Succi have massive world level experience, while Maria Granatto, Florencia Habif and Lucina von der Heyde – named Best Young Player at the World Cup in London – have all been outstanding performers this year. Even without injured star striker Delfina Merino, Argentina will feel it has every chance of achieving glory at the Wagener Stadium.
Australia is the only team to have beaten reigning world champions the Netherlands in this competition, with combative midfielder Jane Claxton scoring the only goal of the game when the two sides met in Melbourne in February. While the team coached by former Australian star Paul Gaudoin has been good at home, its away form has been exceptional, claiming victories in New Zealand, USA, China, Great Britain, and Germany. Savannah Fitzpatrick has top-scored for her team in the FIH Pro League, while the form of goaltender Rachael Lynch is likely to put her amongst the frontrunners for the Best Goalkeeper award. The team is certainly not short of confidence and will believe that anything is possible when they take to the field in Amsterdam.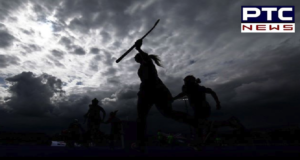 SF1: Netherlands (1st FIH Pro League) vs Germany (4th FIH Pro League)
Reigning world and European champions the Netherlands – coached by former Australia international Alyson Annan, a double Olympic gold medalist and twice FIH Player of the Year – have been consistently brilliant, recovering from an early loss against Australia in Melbourne by recording a succession of victories to qualify for the Grand Final with consummate ease. Lidewij Welten, captain Eva de Goede, and Xan de Waard – all shortlisted for the FIH Player of the Year Award 2018, with De Goede taking the prize – have been exceptional, while Frederique Malta and penalty corner ace Caia van Maasakker have been prolific in front of goal. The Oranje are unquestionably the team to beat in Amsterdam, and it will take something truly extraordinary to stop them winning the inaugural FIH Pro League title.
Germany has produced some terrific performances on the way to sealing a top-four finish in the FIH Pro League, with impressive away wins against New Zealand, Great Britain, Belgium and USA adding valuable points to the five victories it secured on home soil. Captain Janne Müller-Wieland, Lena Micheel, Elisa Gräve, Nike Lorenz and goalkeeper Julia Sonntag have all been excellent performers for Die Danas this year. Star attacker Charlotte Stapenhorst has been arguably Germany's most influential player in the competition, but a serious knee injury sustained in her side's recent home defeat against Australia has ruled her out of the Grand Final. The team is coached by Xavier Reckinger, who as a player made over 300 international appearances for Belgium.
28 June 2019: Men's semi-finals
SF1: Australia (1st FIH Pro League) vs Great Britain (4th FIH Pro League)
Australia – coached by former Kookaburra Colin Batch, a gold medalist at the 1986 FIH Men's World Cup in Willesden, England – secured a first-place finish by winning ten of their 14 matches, recording notable away wins over world champions Belgium, Olympic champions Argentina and European champions the Netherlands. The Kookaburras squad is packed full of quality and experience. The 350 capped Eddie Ockenden co-captains the team alongside influential defender/midfielder Aran Zalewski, while Matthew Swann, Jake Whetton and goalkeeping duo Tyler Lovell and Andrew Charter have performed excellently this year. Blake Govers, Jeremy Hayward, Tim Brand, Daniel Beale, Jacob Anderson, Tom Wickham, and Tom Craig have all made significant goal-scoring contributions over the course of the FIH Pro League. Make no mistake about it, the Kookaburras are serious contenders for the title.
Great Britain's qualification for the FIH Pro League Grand Final was achieved in dramatic fashion on the final day of the regular league season. A 4-1 defeat for Olympic champions Argentina against world champions Belgium in Antwerp denied the Pan American giants the point they needed to guarantee qualification, with Great Britain's 2-0 victory over New Zealand in front of 12,000 fans on a magnificent occasion at the Twickenham Stoop – where pioneering technique has been used to t lay a temporary hockey pitch in a rugby field is being enough to put GB into the final four by virtue of a superior goal difference. The team, coached by Danny Kerry, has achieved some eye-catching results this year, claiming away wins in Argentina, Netherlands, Germany, Spain and New Zealand. Phil Roper (8 goals), Sam Ward (8) and Alan Forsyth (5) have been in devastating goal-scoring form, bagging 21 of Great Britain's 35 goals in the FIH Pro League. The recent return of all-time top scorer Ashley Jackson has further increased their attacking potency, making GB aside more than capable of causing an upset in Amsterdam.
SF2: Belgium (2nd FIH Pro League) vs Netherlands (3rd FIH Pro League)
Reigning world champions Belgium finished second in the standings with eight wins from 14 matches, recording excellent away victories against Olympic champions Argentina, Australia, and Great Britain. The team coached by New Zealander Shane McLeod suffered a double setback in home and away defeats against the Netherlands but responded magnificently with an 8-0 away demolition of Germany before thrashing New Zealand 4-0. While a recent 2-0 home loss against Australia indicates they are not infallible, the Red Lions remain the team to beat. Blessed with world class players such as Cedric Charlier, Arthur Van Doren, and goalkeeper Vincent Vanasch and still basking in the afterglow of last year's amazing world cup triumph, Belgium will feel that the inaugural FIH Pro League title is theirs for the taking.
Led by globally respected tactician Max Caldas, the former Argentina international who guided the Dutch women to the World Cup title in 2014, European champions the Netherlands are phenomenally gifted and capable of beating anyone on their day. Defeated by Belgium in the final of last year's FIH World Cup, the Oranje have certainly got the better of their near neighbors in the FIH Pro League. A Bjorn Kellerman double earned a 4-0 away win over the Red Lions in Antwerp on 8 June, with the Dutch winning 4-3 in the reverse fixture in s-Hertogenbosch just one day later. Those results give a good indication of their undisputed quality, and if they rediscover that form at the FIH Pro League Grand Final they could take some stopping.
FIH Pro League statistics
After 128 matches (72 women / 56 men)
Women's competition
Total goals: 255
Field goals: 151
Penalty corners: 94
Penalty strokes: 6
Top scorer: Olivia Merry (NZL) – 15 goals
Total number of cards: 168
Total number of green cards: 143
Total number of yellow cards: 25
Total number of red cards: 0
Highest scoring team: Netherlands – 41 goals
Most team circle entries: Netherlands - 452
Most team saves: USA - 84
Men's competition

Total goals: 284
Field goals: 197
Penalty corners: 78
Penalty strokes: 9
Top scorer: Blake Govers (AUS) & Pau Quemada (ESP) – Both 10 goals.
Total number of cards: 126
Total number of green cards: 102
Total number of yellow cards: 24
Total number of red cards: 0
Highest scoring team: Belgium – 52 goals
Most team circle entries: Belgium - 367
Most team saves: Netherlands – 67
-PTC News