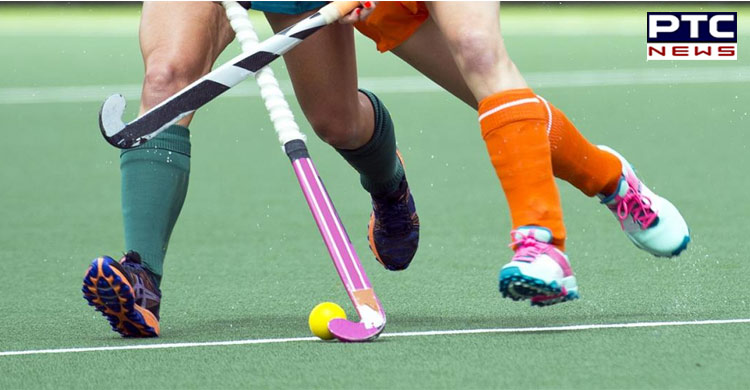 FIH Men's Series Finals: Canada manages to beat Austria
Canada survived some anxious moments before getting maximum three points from its game against Austria in the FIH Men's Series Finals in Kuala Lumpur on Saturday. The win, first for Canada, in two games, followed a closely contested game. Austria after winning the opening game against Belarus 5-0, put up a splendid fight in the second half and managed to reduce the margin to 1-2 after conceding two goals early in the second half.
Also Read: Azlan Shah Hockey: Canada scores thrice in last quarter to beat Poland 4-0
Canada had suffered a shock 1-3 defeat at hands of Wales yesterday.
Highest ranked team in the event, Canada overcame stiff resistance from Austria in the first half. Though none of the teams could score in the first two quarters, Canadians enjoyed a slight edge, both in ball control and entries into the striking circle.
After change over of ends it was James Wallace who hoisted the first goal of the game in the 31st minute. Keegan Pereira followed it up with a good field goal in the 42nd minute to consolidate the lead for Canadians. However, Austria put up a splendid show and got its efforts rewarded with a brilliant goal by Leon Thornblom in the 53rd minute.
Afterwards, Canadian defence stood its ground well to prevent further damage by the Europeans.
Also Read: Ted-Jan Bloemen the second Canadian athlete to win the 10,000 m race
Now Canada and Austria have three points each from two games each.
-PTC NEWS
Also Watch: