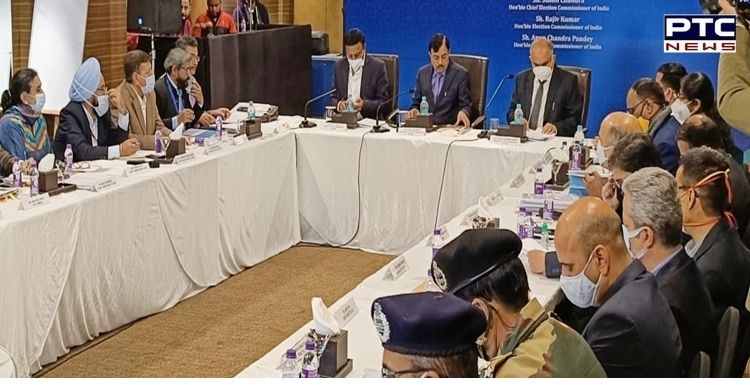 Chandigarh: Chief Election Commissioner (CEC) Sushil Chandra on Thursday reviewed poll preparedness for the Punjab Assembly elections 2022.

Addressing mediapersons, CEC Sushil Chandra said their objective was to conduct free and fair elections. "The EC reviewed overall poll preparedness from all DCs and nodal officers of various departments. The parties had certain concerns regarding law and order, use of cash and liquor. I briefed them on all their concerns," he added.
Also read | Bangladesh marks 50 years of win over Pakistan; President attends Victory Day Parade as 'Guest of Honour'
The Election Commission has said webcasting would be done in the Assembly elections in Punjab in 2022. Specially abled voters would be provided free transport facility.
It has also been decided to set up 165 all-woman polling stations in Punjab while 57 booths will be managed by specially abled persons. Emphasis would be laid on rural polling booths/stations.
Also read | Election Commission flags-off voter awareness vans, unveils SVEEP exhibition
He said there would be zero tolerance towards the use of money power, government machinery and drugs and liquor.
With the Covid threat still looming large, all polling stations will be sanitised and thermal screening of voters would be done. Social distancing would be strictly followed.
-PTC News