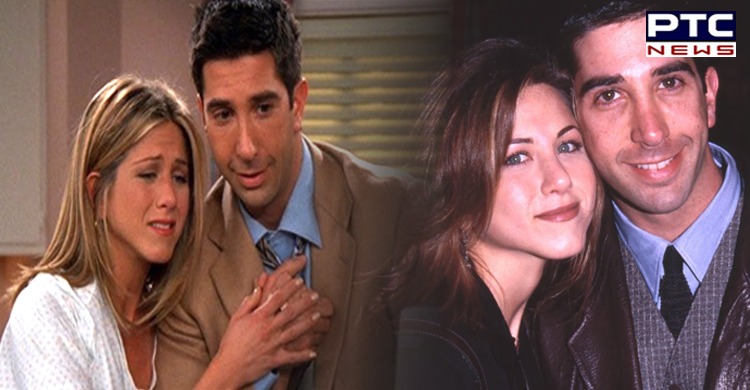 Friends Reunion: There has been some exciting news for 'Friends' fans as actors David Schwimmer (who played Ross Geller) and Jennifer Aniston (who played Rachel Green), who rose to fame with their undeniable chemistry in the hit sitcom, are rumoured to be dating each other in real life now.

Jennifer Aniston and David Schwimmer had revealed that they had crushes on each other during the reunion special for their insanely popular show 'Friends'.
Also Read | Tokyo Olympics 2020: List of medal winners, historic golden throw by Neeraj Chopra, India's record-breaking journey
However, they had said then that they didn't act on those feelings. As per the report, the two of them have been spending more time together since 'Friends: The Reunion' was filmed.
"They began texting immediately after filming and, just last month, David flew from his home in New York to see Jennifer in LA," the report added.
Also Read | WhatsApp will now allow chat history transfers between iOS and Android, details inside
However, the representatives for Schwimmer and Aniston denied the rumours. Schwimmer admitted that he "had a major crush on Jen" during the popular reunion special in May while Aniston said "it was reciprocated" during the show's run from 1994 to 2004.

"We were both crushing hard on each other, but it was like two ships passing," Schwimmer, who shares a 10-year-old daughter with ex-wife Zoe Buckman, said of his attraction to Aniston.
"One of us was always in a relationship and we never crossed that boundary," the actor added. The two played the on-again-off-again couple Rachel Green (Aniston) and Ross Geller (Schwimmer) on 'Friends'.
'Friends' originally aired for 10 seasons on NBC from 1994 to 2004. It followed the story of six friends in their 20s and 30s who live in Manhattan, New York City. Although the representatives of Jennifer Aniston and David Schwimmer have denied rumours, Friends' fans still believe that they are dating each other.
-PTC News