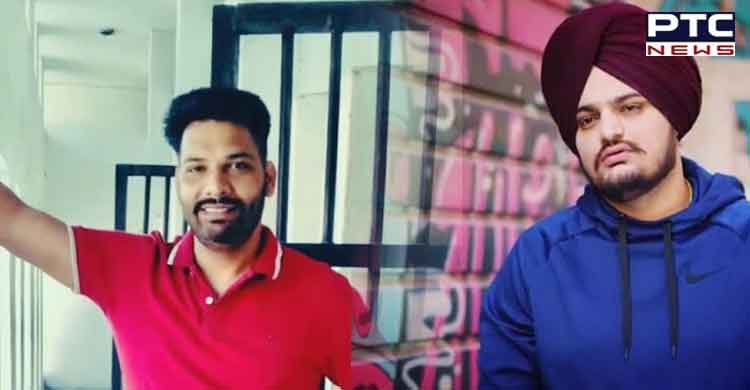 Chandigarh, June 2: Gangster Bhuppi Rana group has announced Rs 5 lakh reward for anyone giving information about Punjabi singer Shubhdeep Singh Sidhu Moosewala's murder. The announcement was made on Facebook.

Notably, Shubhdeep Singh Sidhu Moosewala was shot dead by some armed miscreants near his house at Moosa village in Punjab's Mansa on Sunday.
Also Read | Terrorists kills bank manager from Rajasthan in J-K's Kulgam
The message reads: "Sat Sri Akal to all the brothers and sisters, mothers and elders. I want to share one thing with all of you. now they have killed #DalerJattSidhu our brother then our duty is to let us know Whether it is Punjab or Canada, the US , anyone giving information on Sidhu Moosewala killing will be given a reward of Rs 5 lakh and the name will be kept confidential."
Bhuppi Rana is an associate of Neeraj Bawana and Babita group. Earlier, he had supported Bollywood actor Kangana Ranaut in a controversy.
On Wednesday, Delhi-based Neeraj Bawana gang had threatened to launch a retaliatory attack amid Sidhu Moosewala's murder in Punjab. In a Facebook post that is doing rounds on social media, the gang said "results would be visible in just two days". The message was uploaded by a Facebook profile named 'Neeraj Bawana Delhi NCR'.
Also Read | Author Salman Rushdie leads list of 40 British Indians in Queen's Jubilee Honours' list
"Jai Baba ki. Got the tragic news. Sidhu Moosewala was our brother from heart. Will deliver results in 2 days," read the FB post. Neeraj Bawana is one of Delhi's top gangsters, and is currently lodged in Delhi's Tihar Jail.
-PTC News