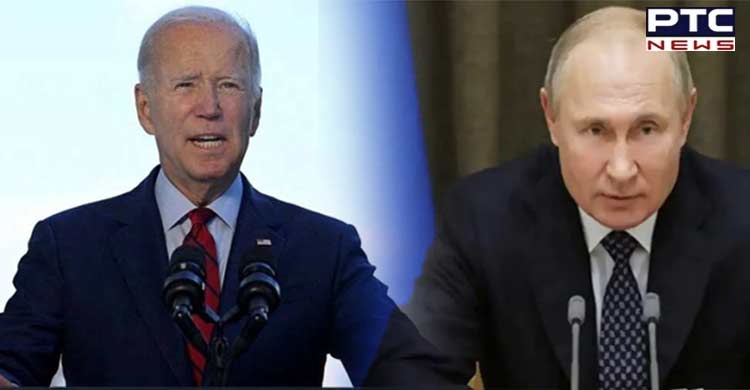 New Delhi, 15 August: Leaders from around the world wished India's leadership, including Prime Minister Narendra Modi, and its people a happy 76th Independence Day, which was observed on Monday under the banner of Azadi Ka Amrit Mahotsav.

On the occasion of India's Independence Day, greetings are pouring in from all over the world. Russian President Vladimir Putin congratulated India's leaders and people on the country's 76th Independence Day.
"Please, accept warmest congratulations on the occasion of the 75th anniversary of India's independence. Over the decades of independent development, your country has achieved universally recognized success in the economic, social, scientific, technical and other fields. India rightfully enjoys considerable prestige on the world stage and plays an important constructive role in resolving pressing issues on the international agenda," Putin said while stressing India's importance in the world.
On the occasion, UK Prime Minister Boris Johnson extended wishes to the people of India and highlighted the thriving Living Bridge between the two countries.
"Congratulations to the people of India on 75 years of independence. During my recent visit to Gujarat and New Delhi, I saw for myself the thriving Living Bridge between our countries. I look forward to seeing these bonds go from strength to strength in the next 75 years," he tweeted.
French President, Emmanuel Macron also congratulated India and tweeted: "Dear friend @NarendraModi, dear people of India, congratulations on your Independence Day! As you proudly celebrate India's stunning achievements in the past 75 years, you can count on France to always stand by your side."
Also Read | Independence Day 2022: India, Bangladesh troops exchange sweets at Fulbari border
Meanwhile, US President Joe Biden said, "As people around the world, including nearly four million proud Indian-Americans, celebrate the 75th anniversary of India's independence on August 15, the United States joins the people of India to honour its democratic journey, guided by Mahatma Gandhi's enduring message of truth and non-violence."
Furthermore, the Japanese Embassy performed both a vocal and instrumental rendition of India's national anthem. The musical celebration of India's 75th year of independence was created by Japanese Embassy staff members who were both Indian and Japanese nationals.
"Namaskar, on the occasion of India having completed 75 years of her independence, I wish to express my sincere congratulations to the people of India. My Embassy staff members both Indian and Japanese will now present a joint performance of the national anthem of India to celebrate this happy occasion together. I hope you will enjoy it," the Japanese Ambassador to India Satoshi Suzuki said in a video message.
Nepal's Foreign Minister Narayan Khadka and Foreign Minister of Maldives Abdulla Shahid also extended their warm wishes to their Indian counterpart, EAM S Jaishankar on the occasion of the 76th Independence Day in India.
Also Read | Kirti Kisan Union protests on Independence Day in Bathinda, shows black flags
-PTC News with ANI inputs