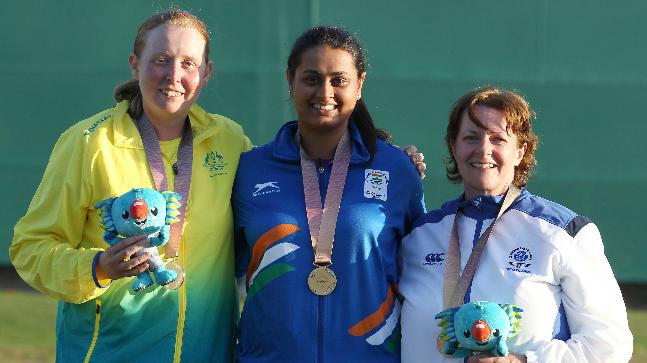 On a goal scoring in the last and fourth quarter English girls made mincemeat of India to wrap up the bronze medal with a splendid 6-0 win in XXI Commonwealth Games at Gold Coast on Saturday. England scored four of its six goals in the last quarter to avenge the defeat it suffered in earlier pool match.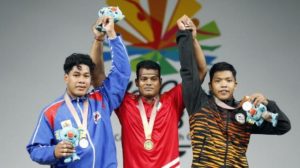 Shattered and tottered Indian girls were clueless in the last quarter. Even the change of goalkeeper Savita, six minutes from the final whistle, did not prevent England from scoring as two more goals were scored even after India's number one goaltender Savita had been replaced.
It was not only India's biggest defeat in this tournament this time but also was an anti-climax as hockey fans and administrators were expecting a repeat performance from India of the earlier pool game.
England took the lead in the 27th minute when Pearne-Webb Hollie scored from a penalty corner. Till then, the two teams had even exchanges. India, too, had its chances, including penalty corners.
Sophie Bray, who scored three goals for England in 44th, 49th and 56th minute, was outstanding. She did not let any scoring chance go waste in the striking circle.
After England consolidated its lead in the 44th minute through Bray's first goal, there was no looking back.. Fourth and last quarter brought doom to India shattering all hopes of a come back.
Intriguingly, India started on a dismal note against Wales and ended with a disaster against England. Coach Harendra Singh will have an uphill task to rebuild the shattered morale of the team for the Asian games that are just four months away.