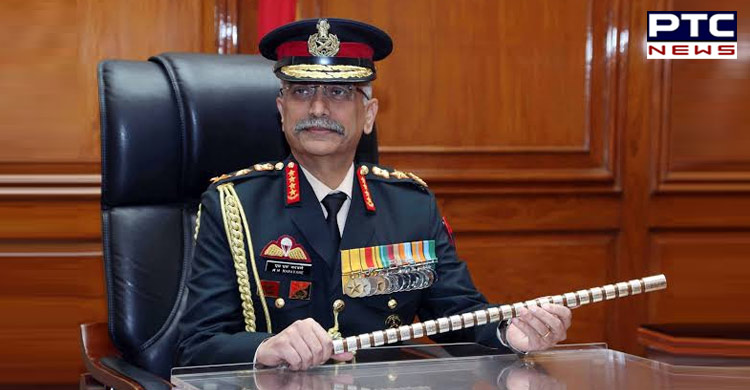 Army Chief General Manoj Mukund Naravane on Saturday said that "We will have to train for the future and that is where the emphasis of our training will be." While addressing the media in Delhi, Manoj Mukund Nravane said, "The formation of the Chief of Defence Staff (CDS) and creation of Department of Military Affairs is a very big step towards integration and we on our part will make sure that this is a success."
He added: "As the army, we swear allegiance to the Constitution of India, and that should guide us in all our actions at all times." While talking about the killing of two unarmed civilians by Pakistan Army in Poonch sector, Army Chief said, "We do not resort to such barbaric activities and fight as a very professional force. We will deal appropriately with such situations in a military manner."
"Indian Army much better prepared today than before," Manoj Naravane on Army's preparedness in view of shortages cited earlier by the Army Vice-Chief 2 years ago. Meanwhile, he said, "Siachen is very important to us where one formation is looking after western and northern fronts. It is strategically important. It is from there where collusion can happen."
https://www.ptcnews.tv/iran-admits-shooting-ukrainian-plane-hassan-rouhani-on-ukrainian-plane-crash-en/
On being asked about the complaints against army officers deployed in the Kashmir valley, Army Chief was quoted by ANI as saying, "The judgement call of the commander on ground have to be respected. All the complaints that have been filed have proved to be unfounded."
Talking about the shortage of officers in the force, he said, "There is a shortage of officers but it is not because there is lack of people applying for it. We have not lowered the standards for selection of officers in the force." "From January 6, the training of first batch of 100 female jawans has started for being inducted into military police," Manoj Mukund Naravane on induction of female jawans.
-PTC News