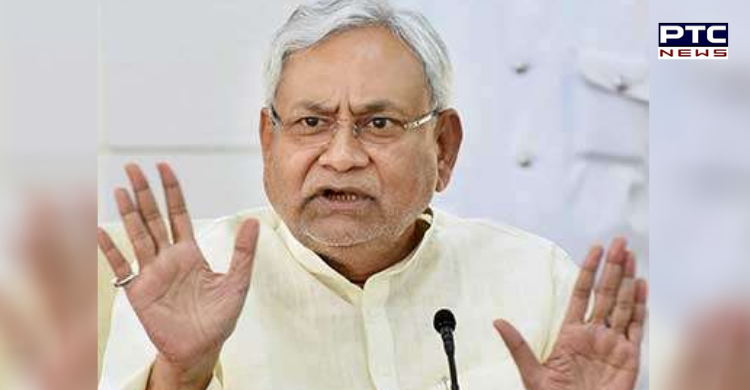 Shiromani Akali Dal (SAD) has been protesting against the farmer bills passed in Lok Sabha since day 1, now, the JD(U) has become the second NDA constituent to express reservations about the recently-passed farm bills.

JD(U) general secretary K.C. Tyagi said that the party wants a guarantee of Minimum Support Price (MSP) for farmers and a provision that makes it a punishable offence for private companies buying produce below MSP.
He said, "We have supported these bills in Parliament but it is also a fact that old NDA allies such as the Akali Dal have parted ways with the government over the bills,"
"Many farmer associations are demanding a law or change in provisions preventing private players from buying farm produce below MSP rates. Any violation should be a punishable offence," he added. "This question arises because private players may exploit farmers and there should be safeguards in the bill. We are only stressing that the bill should be made more practical."
Also Read | Punjab Police constable arrested for posing as CM's PA duping Govt. officers
The JD(U) general secretary said, "MSP price should be based on the Swaminathan Commission formula," "The government wants to bring in the contract farming bill but there will always be suspicion in farmers' minds that private players will exploit them. This concern should be addressed."
The JD(U)'s concerns have come in the wake of SAD, the BJP's oldest ally, pulling out Harsimrat Kaur Badal, the lone Akali member in the Modi cabinet, over the issue.
He further said that there could be lessons from Bihar in the agriculture sector as the state had repealed its Agricultural Produce Market Committee (APMC) Act in 2006, to remove the middle-man in the buying process.
Also Read | Punjab COVID 19: International travelers to be tested by RAT on arrival at airport
"Chief Minister Nitish Kumar in his last video conference with the Prime Minister had in detail explained how Bihar has taken steps to remove middle-man from the buying process," Tyagi said.
"But there is opposition from various sections. From Punjab to Haryana and other parts there are protests. The government should take note of it." He said.
The JD(U)'s opposition to the bills is also in part due to the assembly elections due in October or November. The party does not want to antagonize farmers in an election year.
The party is also under pressure as the principal opposition party, the Lalu Prasad Yadav-led Rashtriya Janata Dal (RJD), has announced that it will protest the farmer bills on 25 September, the day the Congress is set to hold a nationwide agitation against the legislation.
-PTC News