Kerala landslides: At least 27 people died due to heavy rains triggered landslides in various districts of Kerala. Of these, 14 deaths were reported in the Kottayam district, 10 in the Idukki district, and one each in Thiruvananthapuram, Thrissur, and Kozhikode districts.

Meanwhile, the bodies of 13 people who were killed in a landslide at Plaupally in Koottikkal village (Kanjirapally Taluk, Kottayam District) were recovered. One of them is a native of the Idukki district. Johnson Sebastian (35), a native of Ettumanoor, drowned in the Cheruvandoor paddy field in Ettumanoor.
Also Read | Ranjit Singh murder case: Dera chief Ram Rahim, 4 others get life imprisonment
Four houses were completely washed away in a landslide at Kokkayar in Peerumedu village in Idukki district. Seven persons, including five children and two adults, were killed in this incident. At the same time, the search is on for a person named Ansi (52) who went missing in a flash flood in Idukki.
Also Read | News of Dr. Manmohan Singh's death is FAKE! He is stable
In the Thiruvananthapuram district, Abhilash (23) has reportedly drowned in the Kallar river. A native of Jharkhand has gone missing in an overflowing canal. Joseph (72) of Thalappilly, Thekkumkara in Thrissur district died after falling into a ravine near his house.

At present, 2,619 families are living in 247 relief camps across the state. There are a total of 9,422 people in these camps. Chief Minister Pinarayi Vijayan has directed that the relief camps should have adequate facilities. Food, clothing and bedding should be provided.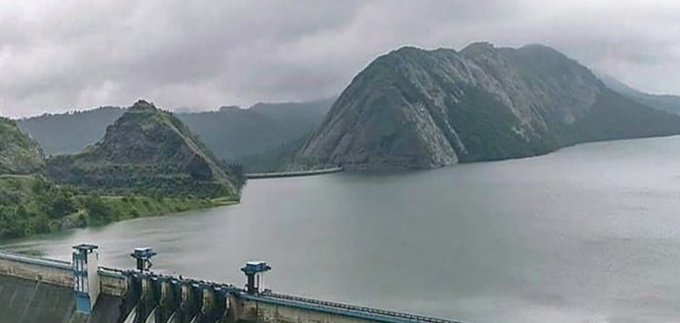 Apart from the Revenue Department, the respective Local Self Government (LSG) bodies have also been asked to take note of this. The Chief Minister has also directed them to seek the help of local communities.
The dams in the state have been rapidly filling up due to incessant rains. The shutters of the Idukki Dam will be opened at 11 am on Tuesday amid rising water levels. Two shutters of the Idamalayar dam were opened for 50 cm each at 6 am on Tuesday.
-PTC News