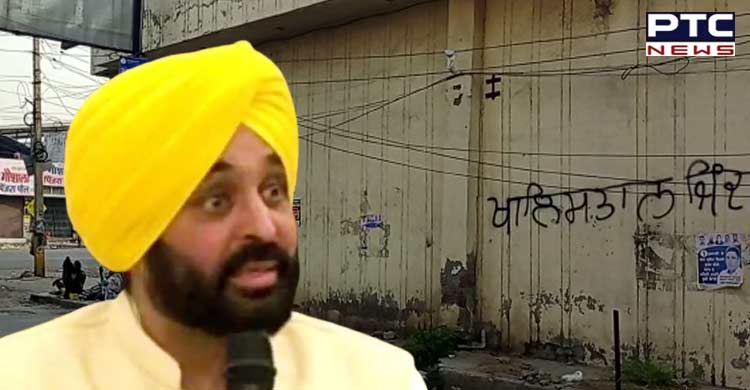 Jalandhar, June 15: Ahead of the visit of two CM's Bhagwant Mann and Kejriwal on Wednesday in Jalandhar city, slogans of 'Khalistan Zindabad' were seen painted on the walls in the thickly populated Hindu dominated area of Devi Talab Mandir, Jalandhar.

The slogans were seen on the street walls along with the cowshed built next to the Shakti Peeth Shri Devi Talab temple.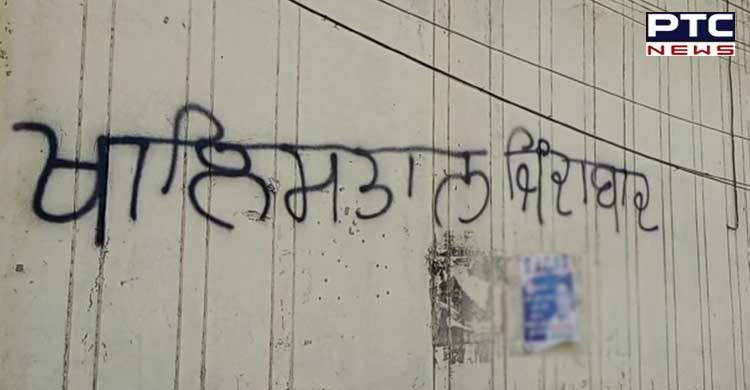 Also Read: Sidhu Moosewala's murder case: Punjab police gets 7-day remand of gangster Lawrence Bishnoi
Meanwhile, the police is still investigating into the matter.
Gurpatwant Singh Pannun, leader of the Sikhs for Justice group also released a video in which he said that slogans of Khalistan Zindabad were written before the visit of CM Bhagwant Mann and Delhi Chief Minister Arvind Kejriwal.
He said that the slogan of Khalistan is no longer a bullet mark but has become a referendum.
"Referendum "Ballot" campaign has now taken over the "Bullet" movement of 1990's when the Hindu community was targeted during counter-insurgency operations", added Pannun.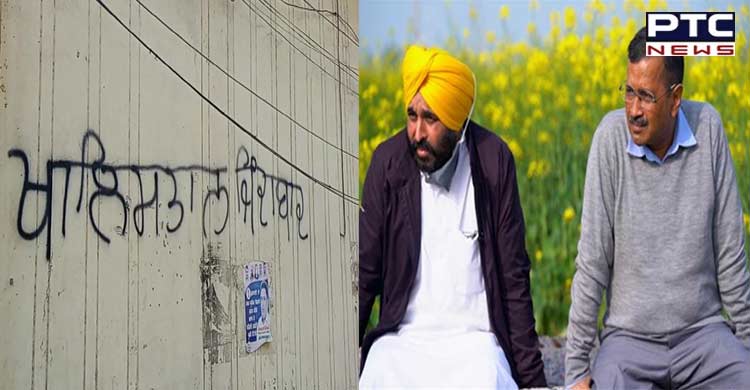 Meanwhile, Aam Aadmi Party convener and Delhi Chief Minister Arvind Kejriwal and CM Bhagwant Mann will be arriving at Jalandhar Bus Stand on Wednesday to give green signal and to inaugurate the launching ceremony of Volvo buses that Punjab Chief Minister Bhagwant Mann had announced from Delhi Airport to Punjab on June 10.
 The inauguration ceremony will hold from 1 to 2 p.m. During this time the traffic of Jalandhar city would be diverted. Buses will be dispatched from near the statue of Shaheed-e-Azam Bhagat Singh in front of Gate No. 1 of the bus stand.
The area of ​​gate number one will remain closed, the rest of the bus stand work will continue. Passengers will be able to catch the bus regularly.
Restarting after four years, the bus service will be from eight cities — Amritsar, Pathankot, Jalandhar, Ludhiana, Chandigarh, Hoshiarpur, Kapurthala and Patiala. The state-run Pepsu Road Transport Corporation (PRTC) and PUNBUS will run the luxury bus service to the Delhi Airport.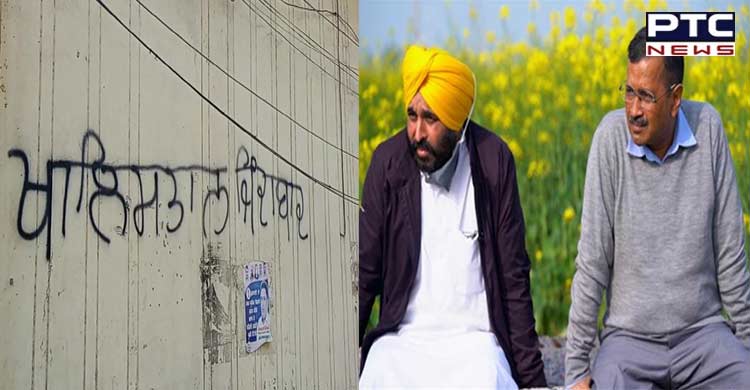 Also Read: Five super luxury buses to be plied from Chandigarh to Delhi airport from June 15
Booking for the same will start from 15th June at http://www.punbusonline.com and http://www.pepsuonline.com/
 -PTC News