Happy New Year 2023: As we approach the year 2023, it's time to start over. The New Year is a time to celebrate with family and friends while saying goodbye to the year gone by.
People celebrate the joyous occasion with gifts, lavish feasts, parties, and other fun activities. Every year, the festivities begin on New Year's Eve (December 31) and last until the early morning hours of January 1.
Remember to wish your loved ones and check in on them as you celebrate the occasion by recalling precious memories. So, here are some best wishes, messages, images, quotes, Shayari, greetings, and more to share on Facebook, WhatsApp, and other social media platforms with friends and family.
Happy New Year 2023 wishes and greetings:
Out with the old, in with the new. May the new year bring you prosperity and good fortune. Happy 2023
Know that whatever happens in 2023, I'll be there for you. Can't wait to see what the coming year holds.
Happy New Year! Best wishes for fun and adventures in 2023.
Happy 2023 New Year! May the coming year bring you many exciting adventures and opportunities. Life is short. Dream big and make the most of it!
I couldn't have finished 2022 without you, and I can't wait to crush 2023 with you. Cheers and best wishes for the New Year.
Happy New Year 2023 Quotes
Cheers to a new year and another chance for us to get it right.
-Oprah Winfrey
With the new day comes new strength and new thoughts.
-Eleanor Roosevelt
Life should not be a journey to the grave with the intention of arriving safely in a pretty and well-preserved body, but rather to skid in broadside in a cloud of smoke, thoroughly used up, totally worn out, and loudly proclaiming "Wow! What a Ride!"
-Hunter S. Thompson
As we look forward to the new year, let's resolve to recommit ourselves to the values we share.
-Barack Obama
Life isn't about finding yourself. Life is about creating yourself.
-George Bernard Shaw
It's never too late – never too late to start over, never too late to be happy.
-Jane Fonda
Happy New Year 2023 Images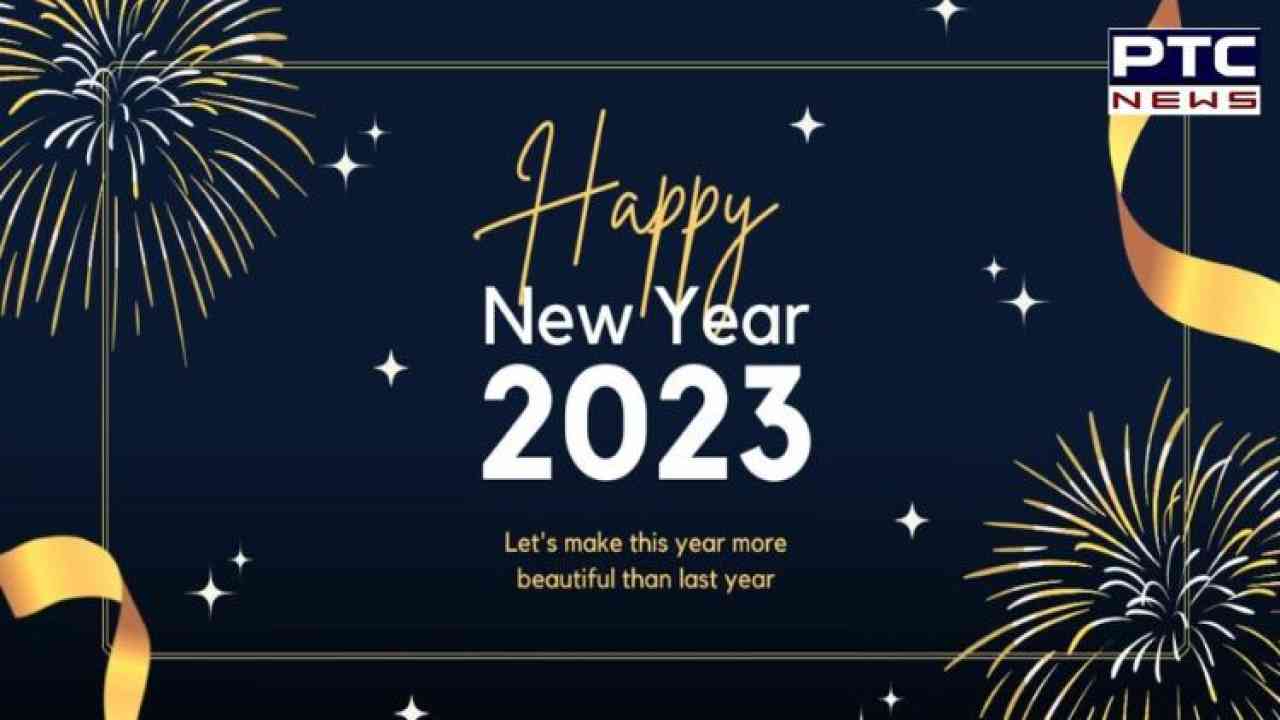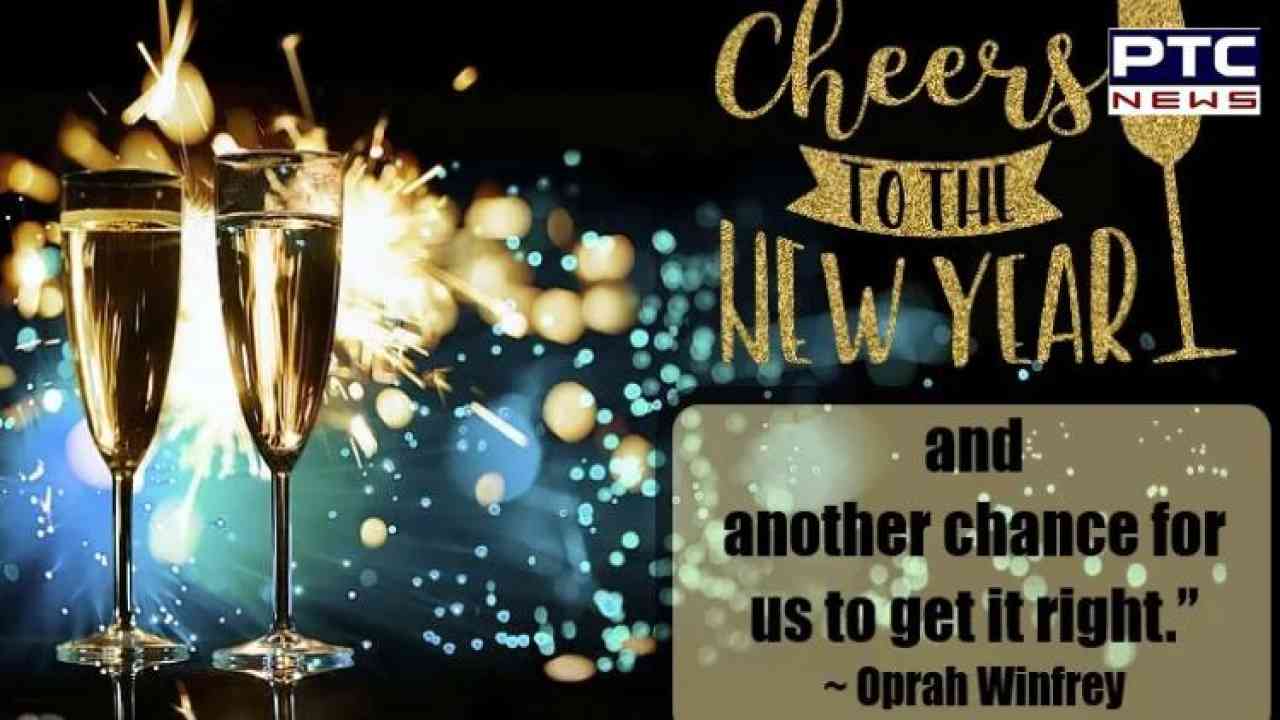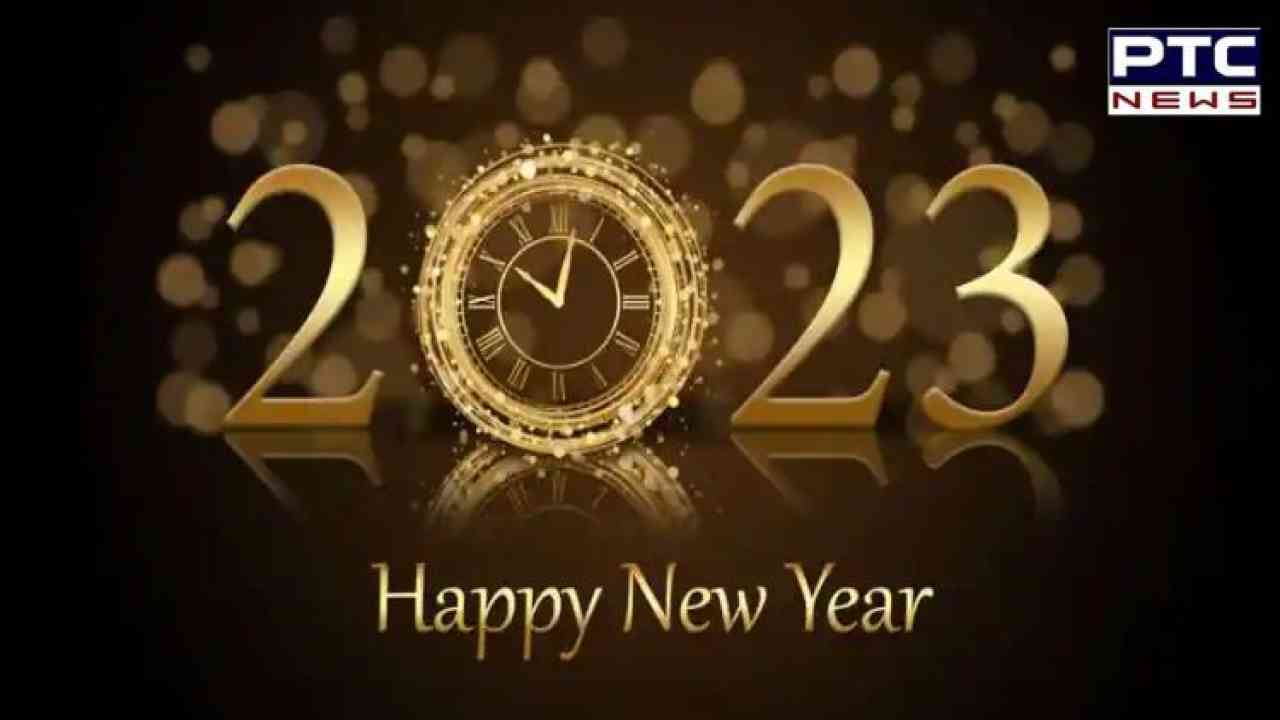 - PTC NEWS